EQC unveils shape for 2017 | Insurance Business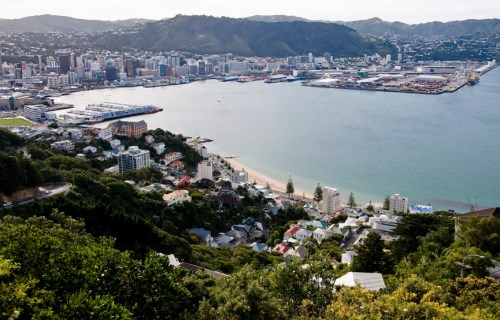 The Earthquake Commission (EQC) has confirmed the shape of its new organisation structure for 2017 as its work in Canterbury draws to an end.
Ian Simpson, EQC chief executive, said the smaller organisation reflected the significant amount of work that had been accomplished in Canterbury, and EQC's intention to maintain a core of specialist staff who would continue to cater to the needs of Canterbury customers in 2017.
EQC's announcement would impact EQC staff who were currently based in Christchurch, Wellington, and Hamilton, who were either on fixed term employment agreements to December 2016 or on contracts for service.
"As our work in Canterbury enters its final phase, we will obviously need to be a smaller organisation. In January 2017, EQC will be an organisation of 458 people, down from 868 positions in August 2016," Simpson said.
The confirmed structure comprises of 216 positions in Christchurch, 201 in Wellington, 14 in Hamilton, and 27 in non-specific roles.
According to EQC, 75 more positions have been added to the original August proposal to reflect feedback from the staff, as well as the decisions the commission had to make about the approach to resolving remedial inquiries in 2017.
EQC said it would focus on resolving the remaining remedial inquiries from Canterbury customers who had had a managed repair.
"In 2017, EQC will continue to resolve Canterbury remedial inquiries on properties where we have managed a repair, and to resolve claims for drains damaged by the earthquakes. There is also a range of administrative and financial tasks to be completed," Simpson said.
EQC and Fletcher EQR had so far completed 68,000 managed repairs as part of the Canterbury Home Repair Programme (CHRP). The two agreed to complete the remaining remedial work in Canterbury using a new approach.
From January 2017, EQC would not only manage all remedial inquiries, it would also manage any resulting remedial repairs, liaising with customers and contractors to complete required additional work.
"The new approach will streamline the process by bringing all the elements of resolving remedial inquiries into one organisation," Simpson said.
EQC said Fletcher had agreed to continue its role next year, likely with less staff and a focus on managing any underfloor work arising from the joint CHRP Subfloor Review.
In addition to its Canterbury work for 2017, EQC also neededto respond to future natural disaster events in New Zealand, and continue its work of negotiating and managing NZ's natural disaster reinsurance. Its work also included settling the average 5,000 to 8,000 natural claims nationally each year, funding about $16 million in research per year, and educating the public on natural hazards and its mitigation.
Related stories:
EQC revises remedial request numbers
Hundreds ask for quake repair reviews
EQC remedial repairs could cost $70m