Excitement at growth potential: AJG | Insurance Business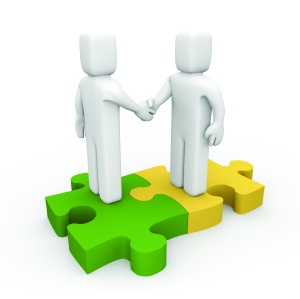 Arthur J Gallagher chiefs are hoping the excitement in New Zealand over growth potential will be infectious and spread to their operations in Australia and the UK.
The global broker has been busy snapping up first
Mike Henry Insurance Brokers
last week and now
Wesfarmers' broking arm
, including
Crombie Lockwood
in New Zealand, Oamps in Australia and Oamps UK.
Speaking at a hurriedly arranged conference call to discuss Monday's acquisition announcement as well as first quarter results, AJG CFO Doug Howell animatedly described the New Zealand market as 'on fire'.
"New Zealand has been on fire and has been even in the global recession. The growth excitement we're seeing in New Zealand, we think that could be infectious inside of Australia," he said.
"Steve Lockwood and his team down there are doing a tremendous job, they're going to make those two organisations feel a lot the same, so I think they're going to have a good opportunity for them to be a part of us and continue that growth."
J Patrick Gallagher, chairman, president and CEO of AJG, said his troops were 'chomping at the bit' with the prospect of what the added brand strength would have for organic growth.
Wesfarmers Insurance spokeswoman Lindy Jones, speaking on behalf of Crombie Lockwood in New Zealand, also had plenty of positive things to say.
"The implications for both Gallaghers and Crombie Lockwood is extremely positive," she told
Insurance Business
.
"They're joining a very likeminded organisation that understands broking at a global level. It will mean that Crombie Lockwood will have a great deal of support to grow and expand and improve their servicing to clients over time through the association with Gallaghers – obviously all subject to the sale being improved."
Indeed, a spokesperson at the Overseas Investment Office in New Zealand said they hadn't received an application on the acquisition from AJG yet, and advised it could take a month or so before a decision was granted.
Steve Lockwood, who is currently executive chair of broking operations for Wesfarmers Insurance, will become Gallaghers chief executive officer of Australasian property/casualty broking, she said, with Crombie Lockwood and Oamps being seen as one entity rather than two separate ones.
She assured all employees that it would be business as usual however.
"For all of our businesses nothing changes and they carry on with all their strategies and plans and all their activities at the moment as they have been.
"Even post completion there's every sign that things will carry on exactly as they are," she said.
Have an opinion on something related to the insurance industry?
Insurance Business NZ
is actively seeking submissions from insurance experts for opinion pieces to be featured each week. For more information, please contact our journalist, Maryvonne Gray, at Maryvonne.Gray@keymedia.co.nz