Exclusive: Global insurer's NZ CEO to step down | Insurance Business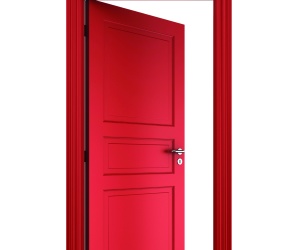 Bruce Watters, the CEO of the New Zealand branch of global insurer Allianz, has announced he will be retiring at the end of the year after what will be seven years in the role.
Watters said, in an exclusive to
Insurance Business,
that he is dedicated to help the company find a suitable replacement and will help with the transition period.
"The hunt for a successor is now underway," he said, saying it would be a very attractive position to take for suitable candidates.
"It's a CEO role of one of the largest insurance companies in the world's New Zealand operation, you've got the Allianz global brand recognition, and it's a financially secure, strong company with a significant footprint in the New Zealand marketplace.
He added: "I'll be assisting the company in finding a suitable candidate and then doing the handover towards the end of the year."
Watters, 56, said he is pleased with what he has achieved in his time in the role, which he took on in a bid to move back to New Zealand with his family after 18 years of working abroad in various roles for
AIG
.
"I would say the major significant points for me would be steering the company through the response to the Canterbury earthquakes, because we had a fairly significant involvement on the commercial side; then there was the re-licensing process here that everyone had to go through; the transition from a subsidiary to a branch operation and then implementing our new business strategy last year which was a withdrawal from the SME package area and bringing about more focus on the mid and corporate end of the commercial market in New Zealand.
Despite only working for two companies Watters says he has been lucky to experience huge variety in the numerous roles he undertook.
He started with AIG in Auckland then went onto Sydney, New York, Singapore, Israel then Melbourne before heading back to New Zealand with Allianz.
His roles included working as country manager of the Singapore operation, setting up a brand new joint venture operation with a local partner in Israel
,
working in the head office environment in New York
and running the AIG Australasian Region.
"It's been a great career. Having new challenge
s
throughout my career has kept me fresh."
Now, with colleagues already sending him emails envying his impending free time, the kind of challenges he is looking forward to include,
getting his golf
handicap down, fishing, improving his fitness and 'seeing more of our beautiful country'.
And he's pretty sure he won't miss the bustle of the boardroom, although he hasn't ruled out a spot of consulting work in the future.
"I've been doing the tie, suit and leather shoes 9-5 regime for 30 plus years so this next phase of my life is looking pretty attractive" he laughed.