Extreme weather and big data hot topics at summit | Insurance Business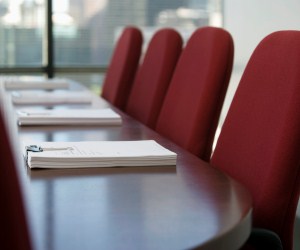 Big data application and climate change have been listed as two of the biggest challenges affecting the insurance industry at a global insurance summit in London.
Global insurers were said to be digitally immature, according to EY, an accounting and advisory company whose survey found that 79% of insurers responded they are 'not setting the baseline' for digital or are 'still learning'.
CEO of Aviva Plc, Mark Wilson, said in his keynote speech at the summit that insurers needed to keep up with their customers, whose adoption of technology had 'rocketed'.
"The adoption of technology by consumers has rocketed. Our customers will deal with us very differently," Wilson was reported saying by Xinhua News Agency.
Wilson highlighted the age of technological disruption, geographic shifting of wealth, the use of data (big data), demographic and health changes and new regulation requirement as the five main changes in the insurance industry.
Citing forecasting figures from Intel, he said by 2015 there will be 3 billion people online and eight zettabytes of data amount will be created and shared.
Andrew Kendrick, president at ACE European Group, also said: "Data use is exploding in our more global, more connected world – and frankly, the industry is struggling to get its head around it.
"Research by the Chartered Institute of Insurers found that 82% of industry professionals believe that insurers who fail to capture the potential of big data will become uncompetitive. But depressingly, 95% say underwriting departments lack the necessary tools to do so," Kendrick said.
Rapid global warming and climate change over the past three decades was also weighing heavily on the industry, as it cast uncertainty on insurers' outlook, Xinhua News Agency reported.
Clement Booth, Allianz SE's board of management's member at the summit, said since 1980 global GDP growth rate was pushed down by 1.3% per annum due to weather risks.
"Weather changes and extreme weather are undeniably caused by climate change," said Booth. But today, only 30% of all damages from natural catastrophes are insured.
Trevor Maynard, head of exposure management and reinsurance at Lloyd's of London, said in an article to The Guardian newspaper that since 1980 the cost of natural catastrophes had grown by US$870 billion in real terms and 2011 was the second costliest year on record for natural catastrophes including devastating floods in Thailand and Australia.
Booth suggested the whole industry to take concrete steps to examine systematic integration of environmental, social and governance issues to minimize risks.