EY study deep dives into financial protection gap | Insurance Business New Zealand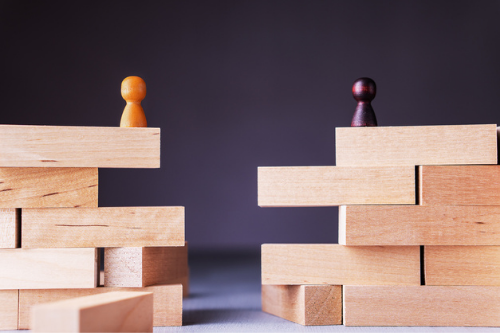 The financial protection gap between consumers in emerging markets and those in developing markets is widening as COVID-19 uncertainty mounts, as outlined in a new survey by EY.
According to the survey, 93% of emerging markets consumers plan to make at least some kind of financial preparation due to COVID-19, while only 61% plan to do so in developed markets. Interest in purchasing new forms of insurance is nearly three times as high in emerging markets.
Financial vulnerability and health-related concerns are more prevalent among young consumers in emerging market countries, spurring an increased desire for insurance protection, according to the EY Global Insurance Consumer Survey. The survey polled 4,200 consumers in seven countries across Africa, Asia, North America and South America.
The research explores the growing protection gap between consumers in emerging markets and consumers in developed markets. It also offers insights into how the COVID-19 pandemic has impacted consumers' financial risks, vulnerabilities and needs regarding insurance preferences.
The survey found that consumers in emerging markets experienced more financial impact from the pandemic than those in developed markets. Seventy-eight per cent (78%) of emerging-market consumers had to dip into their savings, 61% lost income and 54% had to skip some bills or payments, compared to 33%, 30% and 22%, respectively, in developed markets. In addition, vaccination rates in emerging markets are considerably lower, and concerns about losing a loved one and financial wellbeing are considerably higher.
The demographic breakdown of consumers in each market plays a role in how the pandemic impacts financial stability, EY said. Consumers in emerging markets are younger (75% are under the age of 44, and only 3% are retired) and often lack a comfortable financial cushion and certain insurance coverages. For example, only 10% have $100,000 or more in investable assets, compared to 37% in developed markets. Only 56% of emerging-market consumers have coverage for their home, compared to 88% in developed markets.
"Insurers have an important role to play in protecting those that need it most," said Fayez Jaffer, EY Americas insurance product innovation leader. "They must start by building trust through personal connection and empathy to deeply understand their client's personal and financial goals. Connecting with customers on a human level – especially across digital channels, which younger consumers prefer – is imperative to meet the evolving needs of their clients, improve financial wellbeing and build sustainable relationships long-term."
Emerging-market consumers have a strong appetite for purchasing insurance products, EY found. Consumers in both emerging and developed markets expressed interest in short-term products like insurance that funds college education plans or pays for credit card bills in the event of a job loss. However, among all eight products proposed in EY's survey, the appetite for purchasing a product was nearly twice as high among emerging-market consumers.
The survey also found that corporate social responsibility (CSR) plays a significant role in purchasing decisions in emerging markets. The pandemic, along with other events in the last year, has increased consumer interest in CSR and raised expectations about how corporations contribute to society. Fifty-nine per cent (59%) of consumers overall know their insurers' CSR stance at least somewhat well, EY found – and consumers in emerging markets are more aware of social commitments. A quarter of survey respondents said they had chosen one insurance brand over another due to its CSR reputation.
"Social responsibility and purpose continue to remain top of mind for consumers, so it's important for insurers to demonstrate their commitment to these issues," said Bernhard Klein Wassink, global insurance customer and growth offering leader at EY. "Now more than ever, insurers should focus on bringing these issues to the forefront of their products and services to help with financial and social recovery efforts, especially for those who are most vulnerable in the uncertain environment."