Family ties led to insurance career | Insurance Business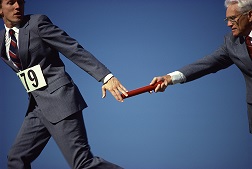 Garry Taylor, general manager claims at NZI, reveals why he followed his dad into the industry, and explains why the demands of market cycles require brokers and insurers work together.

Why did you get into insurance?
My father was an NZI Life agent and managed a small fire and general book. He also specialised in thoroughbred insurance and this was my introduction into the insurance industry. I worked for him for two years before taking up a more lucrative role (well, I thought so at the time!) at State Insurance, working on the Norwich General side of the business.
How would you sum up insurance brokers in three words?
Expertise. Necessary. Trusted.
What's the strangest thing you've ever arranged cover for?
Thoroughbred racehorses as a starter!
How would you change the industry?
One of the many learnings from the Canterbury earthquakes has been around managing the customers' expectations between EQC and underwriters. This needs to change to ensure a smoother claims process. While our customers are better informed than ever before on the issues in Canterbury, the current process is confusing and doesn't make a great deal of sense. To think that underwriters continue to receive over cap claims some five years on is mindboggling and difficult to comprehend from a customer's perspective.
What's the most important thing brokers and insurers can do to improve their relationship?
Work together through changing market cycles. As an industry we need to collectively take responsibility to manage our credibility. The opportunity to partner up and demonstrate long term customer, broker and insurer relationships is important for everyone in the insurance value chain. I believe that too often the premium is the driver for placing business. Greater emphasis needs to be placed on risk management and potential under insurance to ensure that brokers and insurers are aligned in managing the changing dynamics of the market.
What's the best advice you've ever been given?
Trust your gut feeling – more often than not you'll be right!
If you were Prime Minister for one day, what would you do?
Implement a national give-back day. Ban mobile phones and devices and get everyone to work in their local community for the day helping others by volunteering in hospitals, not-for-profits and other community groups.
What has been the highlight of your career?
Twelve years ago I relocated my family from Rotorua to Auckland. At the time it was a daunting prospect and quite a transition but it has provided some of the most outstanding career opportunities for me and my family.
Managing the State Insurance branch network 10 years ago has been another highlight.
And even more recently, leading the NZI claims team through a major transformation and technology change which has been both rewarding and hugely challenging. We go live in July!
Union, league, soccer or other?
Golf
If you could invite three people to dinner, dead or alive, and excluding family and friends, who would they be and why?
Elvis – to provide the ultimate entertainment.
Captain Cook – I'm sure there are some great stories to be had there.
Barack Obama – to gain some real insights into the world's political system and that of the United States, and find out who really holds the power.
Complete this sentence: If I wasn't in insurance, I would be…
A detective!