Far Out Friday: $1 reserve Lambo auction breaks records | Insurance Business New Zealand
It started off as one of dozens of $1 reserve auctions for prestigious cars and motorbikes that Star Auctions, a sideline venture to Kiwi underwriting agency Star Underwriting, has listed on auction site Trade Me in the past few years.
But something about the
Lamborghini Huracan they listed last month
made it go global with headlines in the UK's Daily Mail and prompted a torrent of witty questions and answers in the comments section.
The attention even sparked an Aussies versus Kiwis contest as the two remaining bidders, one from Christchurch and one from Australia, pushed the bidding more than 20 minutes past its closing time before finally closing at an impressive $165,800 for Trade Me member coleze1.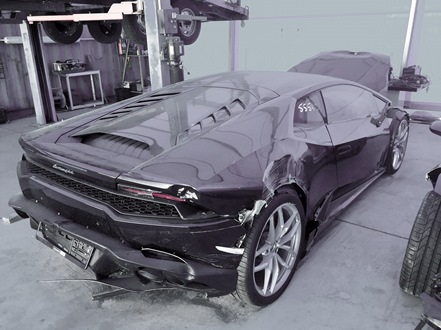 Star CEO Nick Baker told
Insurance Business
: "There was a fair amount of Kiwi vs Aussie banter. After the auction even the winner himself confirmed that he had paid a little more than he wanted to, but he didn't want an Aussie to win the auction!"
It turned out the Aussie buyer was actually UK-based but hadn't been able to bid from the UK so had set up an Australian account.
Baker, who described the auction at the time as 'the best fun with your clothes on', helped to fuel the competitive banter with his amusing responses, and was delighted with the resulting sale price.
He said: "We are very pleased with the result, with it selling for about $20-40K more than our estimations."
Trade Me had confirmed to them that it was 'Trade Me's most viewed auction of the year', and that was from the whole site, not just motor.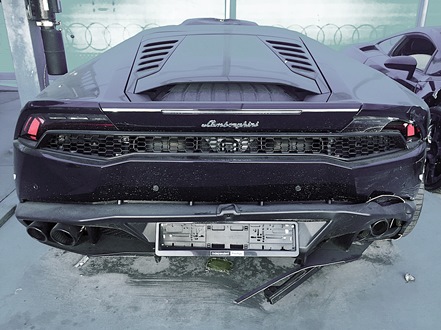 The Lamborghini was also way ahead in first place according to its watchlist adds, with more watchers (5,338) than the next five cars combined.
Baker said Star Auctions was also at number 3 in the list with their '65 Corvette, only beaten out by Barry Crump's ute.
While he couldn't explain the secret of this car's success, Baker was pragmatic about the perks he'd enjoyed as a result, however temporary they may have been.
As he said on the night: "It gets me out of the dishes tonight at least. And gives me a reason to have a beer on a week night."