Far Out Friday: DC Comics' next adventure takes place…in an insurance office? | Insurance Business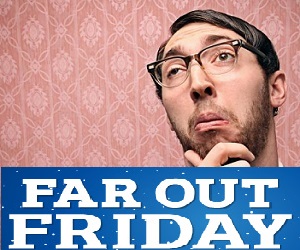 It's a bird, it's a plane, it's…an insurance adjuster?
That's right – the world of superheroes is spreading to one of the most unlikely corners of American commerce imaginable. According to an announcement from Warner Bros. Television, the legendary DC Comics has contracted with NBC to produce a pilot that will centre on the employees of an insurance company in a world where superheroes walk the streets.
"Single-camera workplace comedy set at one of the worst insurance companies in America – with the twist being that it also takes place in the universe of DC Comics," the pilot's description reads. "The show is about the reality of working life for a normal, powerless person in a world of superheroes and villains."
The show is titled "Powerless" and will be headed up by NBC veteran Ben Queen, who created and produced the comedy "A to Z" for the network last year.
Though DC Comics hasn't announced which superheroes will participate in the show, it has confirmed that viewers won't be seeing big names like Batman or Superman popping in to ask for a professional liability insurance policy.
DC Comics already has five dramas on cable, including "Gotham" on Fox, "Supergirl" on CBS, and "Arrow," "The Flash" and "Legends of Tomorrow" all airing on the CW. The superhero franchise also has a sixth in development: "Titans" for TNT.
Will you be tuning in to watch your fictional coworkers deal with supernatural risk? Tell us in the comments below!