Far Out Friday: Driver crashes into office – of her own insurance provider | Insurance Business New Zealand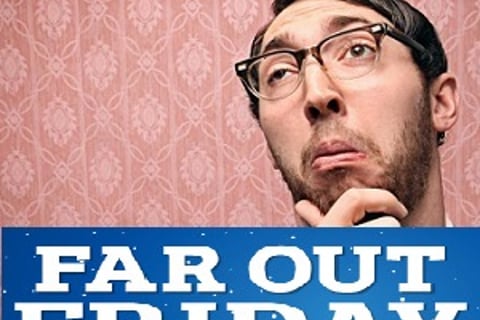 There are ways to speed up your insurance claim process, but driving through the window of your insurance provider's office is probably not the best one.
An elderly woman who was on her way to the dentist accidentally crashed her minivan into the local office of US insurer
State
Farm, which was in the same Salisbury Township, Pennsylvania building.
The 75-year-old woman was uninjured, and no injuries were sustained by State Farm employees either, who reportedly had been sitting where her minivan landed just a few minutes prior to the late morning event, according to
The Express Times
.
Account representative Tom Blose said: "It's like something you see in the movies," Blose told
The Express Times
. "(We've) never had that happen."
While the unidentified motorist happened to be insured through State Farm, her personal broker was stationed at another office however. State Farm also covered the agency itself, which suffered such damages as shattered glass and demolished office furniture.
While many observers joked that they were glad "Jake from State Farm" made it out alive, some questioned whether age was a factor. According to the Pennsylvania Department of Transportation, the number of collisions caused by someone aged 65 or older increased by 12% between 2008 and 2013.
While Pennsylvania randomly selects 1,900 drivers over the age of 45 to undergo a vision and medical exam, which may lead to mandatory retesting for a driver's licence, it has no statewide requirements for every resident over a certain age to do so.
The debate over older drivers has also been stirred up closer to home, with insurer
QBE
reportedly backing moves to require senior drivers to display 'S' plates on their cars.
The move came after figures were released stating that 50 elderly Victorian drivers had died at the wheel between 2013 and 2014.
The Aussie insurer has also put forward in-car electronic monitoring for aged drivers, the
Daily Mail
reported.
It said QBE was for the idea of using a 'S1, S2' system where pensioners would get scores obtained from black box-style machines fitted to their cars.
These could replace having medical tests and driving exams in determining whether they were fit to be on the road or not.