Far Out Friday: Fraudster names 'fake dead cat' on insurance claim | Insurance Business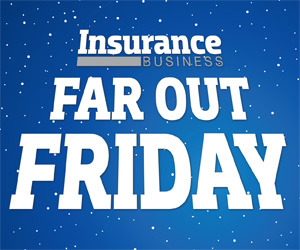 You've got to be kitten me.
A Washington man displaying an unusual amount of creativity has been busted for insurance fraud after filing an insurance claim on a 'fake dead cat,'
The Huffington Post
reports.
After Yevgeniy M. Samsonov received $3,452 for injuries sustained in a minor auto collision, the 29-year-old decided to test his luck even further. More than two years later, Samsonov told PEMCO, the other driver's insurer, that his pet feline 'Tom' had been killed in the accident.
The auto insurance provider sent him a $50 cheque, but Samsonov was not satisfied. He insisted that he be paid $1,000 for the cat, and alleged that Tom 'was like a son to him'.
He then demanded $20,000, supplementing his request with two photos that he claimed to have taken of his beautiful white cat.
PEMCO realized he was not as close to the beloved pet as he claimed, with a precursory Google search revealing the photos were of two different cats, both of which appeared on various websites, blog posts, and social media pages. Neither of the cats had any relation to Samsonov.
As a result of the fraudulent claims, Samsonov has been charged with first-degree attempted theft and felony insurance fraud.
An official at the Washington State Office of the Insurance Commissioner says the case is a first for him.
"We've handled some pretty unusual fraud cases," Mike Kreidler said. "But this is one of the stranger ones."