Far out Friday: Got kids? Get accidental damage cover | Insurance Business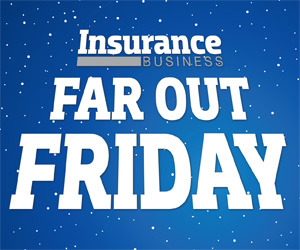 The cost of raising a child until the age of 18 in New Zealand has been estimated at $250,000, or about $14,000 a year.
But that amount may need to be increased following the insights of new research which found the average child causes roughly $4000 worth of damage around the house – and that's just until the age of 10.
UK insurance company MORE TH>N commissioned the research which found that drawing on walls, staining carpets and breaking plates and crockery were the three most common forms of damage caused by children in – or to - the home.
Half of the parents questioned said children were the 'root cause' of destruction to the house – even more so than unruly pets, severe weather and bodged DIY jobs.
Fifteen per cent said their kids had blocked the toilet or sink and the same amount had had a window smashed.
Four per cent of parents reported their kids had even set something on fire in their homes, reports the
Daily Mail
.
Intentional scratches on surfaces, broken beds that had been jumped on or scratching walls with bikes were also listed among the carnage.
Homes overrun with boys were found to be worse off with two in three boys deemed to be hazardous to the home by their parents – compared to just four in 10 girls.
And it was sons aged 4-10 who were most likely to cause domestic chaos, raking in 36% of the vote whilst daughters of the same age received only 22%.
The chance of damage was higher when children played too roughly, had a tantrum or had friends to visit, the poll found, with the cost of repairs coming in at around $400 a year.
Six in 10 parents said they've tried to teach their kids to be more considerate in the home and 22% said they've gone to the extent of never leaving them alone in a room. A quarter said they felt they couldn't buy anything breakable out of fear it would be ruined within months.
A spokesman for MORE TH>N said while some wear and tear couldn't be prevented, there were steps you could take to help pay for repairs.
"If your children are a common instigator to damage, it pays to have accidental damage cover as part of your home insurance."