Far Out Friday: Health insurer Aetna pays workers to sleep | Insurance Business New Zealand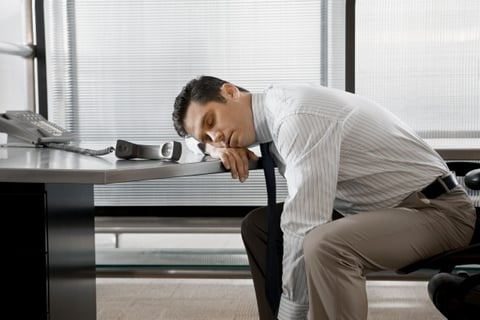 It sounds like the opposite of what an employer should expect from its employees, but health insurance giant Aetna wants its workers to sleep, and is paying them to do so.
The initiative is part of the company's unique take on the growing trend for workplace wellness programs – if employees sleep more than seven hours a night they can earn $1.25 per night.
Aetna chairman and CEO, Mark Bertolini, told
CNBC
it was about productivity.
"You can get things done quicker if people are present and prepared," he said. "You can't be prepared if you're half asleep."
The solution the company came up with was a sleep reward program – for every 20 nights employees get seven hours or more of sleep, they earn $25. The reward is capped at $300 a year.
If employees wear devices like a Fitbit, the sleeping time can be collected automatically. They can also enter it into the company system manually.
There are several components to the program which is part of Aetna's larger workplace wellness initiative,
statnews
reported.
These include a comprehensive use of social media such as Tweets to remind people of the importance of sleep, a Tumblr post advising people on ideal sleep posture, and a YouTube video showing stunt performers knocking over coffee cups and struggling to make peanut butter and jelly sandwiches under conditions supposedly similar to sleep deprivation.
According to the Centers for Disease Control and Prevention, lack of sleep has been associated with heart disease, diabetes, and stroke. It estimates 35% of American adults don't get seven hours sleep a night.
Business expert Christopher Barnes, an associate professor in the Foster School of Business at the University of Washington, said while there wasn't any data directly linking sleep and profitability, sleep was related to many other factors that might impact a business's bottom line.
These included job satisfaction, unethical behaviour, leadership, work injuries, employee mood, and cyberloafing – defined as whittling away the day on social media when you are supposed to be working.
"Aetna is clearly communicating that sleep is something they value," Barnes said.
Aetna declined to share the budget for its wellness programs,
statnews
said.