Far out Friday: Insurance company pays elderly man $21,000 settlement in pennies | Insurance Business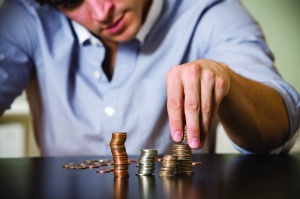 An insurer has paid out a $21,000 court settlement in coins to an elderly man who alleged an employee assaulted him when he tried to buy insurance.
When Andres Carrasco, 73, launched a lawsuit against Adrianna Insurance Services in 2012, after alleging he was assaulted by an employee.
Adrianna paid the settlement in the form a cheque, and $21,000 in nickles, dimes, quarters and pennies.
Eight Adrianna Insurance employees turned up at Carrasco's attorney's office and dropped off five gallons of containers full of pennies.
Carrasco, who was recently treated for a hernia, was not strong enough to lift the containers.
Carrasco said in a statement: "I am disappointed by the way Adriana's treats their customers and the elderly. We might be poor, but we are people too."
A host of people have taken to Yelp to leave one star reviews and voice their disgust.
The insurance company has not responses to media requests for comment.
Read the full story at
NBC
.