Far Out Friday: Insurer uses Facebook to bust fraud couple | Insurance Business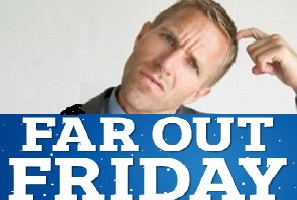 A quick click onto these claimants' Facebook profile pages was all it took for a canny claims handler to bust an Irish couple as fraudsters.
Dubliner David Ward, 30, had faked a car crash with his girlfriend Lynsey Ivory, 27, but the pair pretended they were strangers in order to dupe their insurance company, FBD Insurance, of up to $24,000.
Both of them claimed to be suffering injury from the collision but denied to gardai (Irish police), who arrived to investigate the crash, that they knew each other, and maintained the pretence in the ambulance they shared to hospital.
In the personal injury claim to FBD Insurance they again denied knowing the occupants of the other vehicle, the
Daily Mirror
reported.
But a claims handler from FBD Insurance examined both Ward's and Ivory's Facebook accounts after receiving their claims and noted that not only did they know each other, they appeared in each other's profile pictures.
The gardai were contacted and when officers arrived at Ivory's home to arrest her for questioning Ward answered the door.
The couple were arrested and pleaded guilty at Dublin Circuit Criminal Court to attempting to dishonestly by deception cause a loss to FBD Insurance.
Ward has seven previous convictions for offences including criminal damage and theft while Ivory has no convictions.
Ward said he needed the money and didn't think it "was the worst thing in the world to do."
Investigating police were initially suspicious as their accounts of the accident were inconsistent with the damage to the vehicles and the air bags had not been deployed.
It later transpired that Ivory's passenger was the wife of the man who was driving the car Ward was in.
Judge Martin Nolan suspended one year of a two year sentence on Ward after noting his previous convictions, saying there must be some deterrence for this type of crime.
He suspended fully the two year sentence for Ivory noting she has no previous convictions and that 'somebody has to mind the children'.
The couple has two children and have since married.