Far Out Friday: Kiwi GP's insurance fraud proves timely example | Insurance Business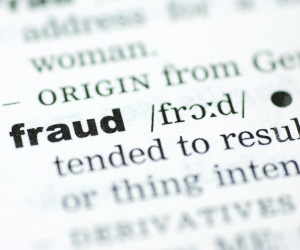 As if to prove a case in point, a Rotorua GP is facing a disciplinary charge for making a false travel insurance claim the same week as a new survey found men are more likely than women to try to cheat their insurer.
A Southern Cross Travel Insurance survey of 1000 Kiwi travellers found that 21% of men felt that with any type of insurance it was acceptable either 'all' or 'some of the time' to inflate the amount claimed to cover a policy excess.
And 11% of men felt it was okay to claim for pre-existing damage to an item that occurred prior to travelling.
In comparison 17% of women felt it was okay to inflate a claim, while 9% thought it was okay to claim for pre-existing damage.
The timely case involved Dr Peter Jacobs Adams (37), who accepted a disciplinary charge brought against him by the Professional Conduct Committee at the Health Practitioners Disciplinary Tribunal this week in relation to his criminal conviction at Rotorua District Court in February last year.
Adams had made a claim for items he said he'd lost during a trip to South America in December 2011 and January 2012, reported the
Rotorua Daily Post
.
His travel insurance company became suspicious after noticing the claim was similar to a previous one made in 2009 for stolen luggage.
A private investigator who looked into the case found 16 of the items Adams said had been stolen were identical to those included in the 2009 claim.
The insurance company refused to pay him the claim and when the matter was heard in court Adams pleaded guilty to a charge of fraud.
The disciplinary charge was laid as Adams' conviction reflected adversely on his fitness to practice as a medical practitioner, a lawyer for the committee said.
Submissions were being made as to the penalty.
SCTI CEO Craig Morrison said this kind of fraud had serious implications.
"People don't realise that getting caught out could result in a void policy or even a criminal record – with serious implications for getting any future insurance coverage," he said.
Morrison said that ironically, the survey found that men also had the least faith in their insurer doing the right thing with 42% thinking travel insurance companies either 'always' or 'most of the time' looked for excuses not to pay valid claims, compared to 31% of women.
Meanwhile, proving that insurance companies can face fraud from the inside as well, a Sovereign Insurance employee is due in court next week facing multiple fraud charges totalling around $660,000,
One News
has reported today.
The alleged fraud came to light when Mechelle Catterall (36), who was employed as executive assistant to Sovereign's CEO from 2006, contacted Sovereign's accounts department about urgent payment on several invoices she claimed she'd forgotten to process.
An investigation uncovered a "large number" of allegedly fictitious invoices to firms which didn't exist.
Sovereign was quick to state today that the fraudulent activity did not involve customer or adviser funds and won't have any impact on their financial strength rating.
Catterall has been sacked.