Far Out Friday: Mega mansion built from meerkat millions | Insurance Business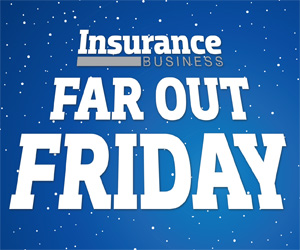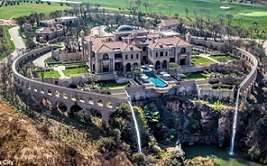 A South African insurance boss who owes much of his success and wealth to a ficitional meerkat character who features in his popular ad campaigns has built himself a vast mansion costing $28 million in the countryside outside Johannesburg.
Douw Steyn, 62, has had Palazzo Steyn built on a 2,000 acre estate and surrounded by a ruined aqueduct from which water plunges into a lake below, reports the UK's
Daily Mail
.
The mansion boasts seven bedroom suites, a wine cellar and a marble-floored garage with room to store 33 of Steyn's sport and vintage cars.
It also has a large swimming pool, two fire pools and extensive walled gardens.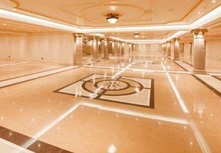 The ComparetheMarket ads feature chief meerkat Aleksandr Orlov who speaks in a fake Russian accent with his catchphrase 'Simples' became a national phenomenon in the UK.
Steyn's fortune, which grew to $400m from its humble beginnings in Peterborough, Lincolnshire in 1992, more than doubled following the ads first screenings in 2009.
Two years ago he also bought a ten-bedroom, $120m mansion in London's Belgravia.
The businessman also plans to build a luxury country estate around his mansion including 11,000 homes, a private hospital, two private schools, shops and office parks alongside a golf course, woodland and a 26 mile running track around it.
He is said to have designed the estate, which will be nearly five times the size of Monaco, based on the idea that 'too much time is wasted in cities sitting in traffic and commuting between home, work, schools and the shops'.
Somewhat ironically for a man who made his millions from car insurance, Steyn is said to be passionate about the idea that the car ruins the environments for people – instead he wants children in Steyn City to grow up playing outside without danger of being run over.
Photo: Steyn City, Daily Mail