Far Out Friday: Prince Harry gets a unique Aussie insurance policy | Insurance Business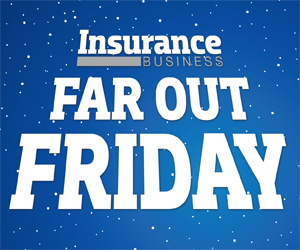 In an 'Only in Australia' tale for the ages, Prince Harry has been gifted crocodile insurance before he embarks on his secondment in the Australian military.
Captain Harry Wales has been given a croc insurance policy worth $50,000 by the Territorial Insurance Office (TIO), according to reports in the
NT Times.
Prince Harry will head to Australia and visit the Northern Territory in April and TIO Insurance spokesperson, Luke Harris, told the
NT Times
the royal can rest easy.
"The last time Harry ­entered croc-infested waters during his 2008 visit to Botswana, he had to do it without TIO's famous croc insurance," Harris said.
"TIO will make sure that when he comes to Darwin later in the year he can sleep easy knowing he has a TIO croc ­insurance policy tucked away in his rucksack."
The fourth-in-line to the throne isn't the only recipient of TIO's croc insurance as US President Barrack Obama was given his own policy in 2011calling it the "most unique gift I have ever received."
It might seem like a media stunt but Harris said the gift was a genuine policy and the TIO website
does list crocodile insurance on its website
.
"TIO's crocodile attack insurance is actually a real policy that pays out $50,000 in the event of a ­person being injured or killed in an attack by a crocodile," Harris confirmed.
With only 3 record crocodile attacks in Australia in 2014, according to the
ABC,
it appears that Harry has very little to worry about.
As a military man, however, we are sure he will appreciate the 'fail to plan, plan to fail' mentality of his latest, and perhaps greatest, royal gift.