Far Out Friday: Queen's new voice insured for millions | Insurance Business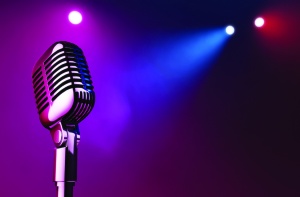 While Kiwi concertgoers are forking out hundreds of dollars to buy tickets to see Queen and Adam Lambert play Auckland next month, an even bigger ticket is the price on the voice of Freddie Mercury's replacement.
The UK's
Daily Mirror
reports that Lambert has insured his voice for NZ$60 million, thanks in part to the huge success the tour is proving to be.
After selling out shows across the US, the Queen and Adam Lambert combo is now filling arenas in Korea, Japan, Australia and New Zealand with talks in place for some UK dates too.
The shows have clearly hit the nail on the head as far as cross-generational appeal – the older generation are going for the chance to see guitar legend Brian May and drummer Roger Taylor (bassist Brian Deacon retired in 1997), while the younger generations will recognise the distinctive bassline from Under Pressure that Vanilla Ice used in Ice Ice Baby and of course there's Lambert's huge fanbase which grew from his American Idol breakthrough and subsequent solo career.
The shows have successfully combined a mixture of Lambert singing the hits with video footage and recordings of Freddie Mercury doing what only he could.
Us Antipodeans should feel privileged to have the chance to see them strut their stuff on stage before the British band's own countrymen, who have yet to see any dates put on there.
An industry source said: "The reaction to the tour has been so successful in the US that organisers are desperately trying to get some dates set up in the UK while they've got momentum."
Brian May said he wasn't sure what would happen beyond these initial dates.
"I think, beyond that, we'll just see," he said. "I feel so fortunate to be going out there. I never thought it would happen again. When Freddie went, I thought, 'That's it. We did that. It was a great life. Now it's time to have a different life,' and for years, we didn't try to be Queen in any way."
American Lambert isn't the first singer to insure his voice.
Rod Stewart apparently insured his voice for US$15.5m while Bruce Springsteen insured his for US$31.2m, according to
gawno.com
.
Many other singers, however, have found other body parts to be more valuable.
Rihanna - US$1 million legs
Tina Turner - US$3.2 million legs
Dolly Parton - US$3.8 million breasts
Tom Jones - US$7 million chest hair
Jennifer Lopez - US$300 million buttocks
Mariah Carey - US$1 billion legs
Queen and Adam Lambert play Auckland's Vector Arena on Wednesday 3 September and Thursday 4 September.