Far Out Friday: UK insurers reject four in 10 mobile phone claims | Insurance Business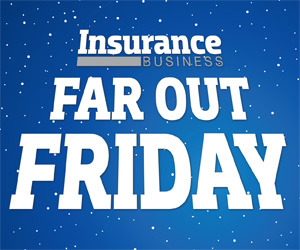 A UK regulator investigating British insurers found one insurer refused more than 4,000 mobile phone claims on the basis that customers had not installed a certain app.
City watchdog the Financial Conduct Authority (FCA) found others declined claims because there was no SIM card in the phone at the time of the incident.
An FCA report found mobile phone insurers reject four in every 10 claims they receive, and one firm turned down more than 50%.
Three insurers were found to take an average of 15 days to process claims while others were found to sell policies to customers who can't claim on them, as their mobile is too old to be eligible for cover.
James Daley, managing director of Fairer Finance, said: "Mobile phones today are very expensive items costing as much as 500 pounds (NZ1112), so mobile phone insurance is starting to become something of a necessity.
"Yet customers are largely either grossly overcharged by their network provider for a policy or treated appallingly by a cheaper firm that fights every claim.
"The regulator needs to do more to bring this industry to task," he told
The Daily Mail
.
In its report the FCA has said it will continue to keep a close eye on the industry to ensure firms improve their service.
Three companies have also voluntarily agreed to pay compensation to customers. Another has been referred by the regulator for further investigation.
Enforcement powers such as fines or suspension were also being considered.