Far Out Friday: When is your mother not your relative? | Insurance Business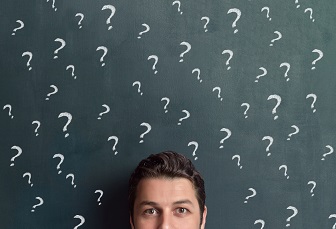 An insurer has come under the spotlight for denying a grieving daughter's travel insurance claim citing that her mother 'doesn't fit the definition of a relative'.
Allianz Global Assistance (AGA) refused to pay Sydney woman Barbie Dutter after she put in a claim against her travel insurance with them for expenses due to her mum's death because her mother was not from Australia or New Zealand.
But an Aussie insurance law specialist has said the way relative is defined in AGA's 91-page product disclosure statement could breach the Racial Discrimination Act,
The Daily Telegraph
reported.
Maurice Blackburn insurance specialist Josh Mennen said while residency was not a 'protected attribute' under the Act, it was a 'key indicator of attributes which are protected, including race, ethnicity and descent'.
"It's arguable that residency could attract the protection of the Racial Discrimination Act,"
The Daily Telegraph
reported Mennen saying. "Questions need to be asked whether a clause like this is intended to circumvent the Act."
Dutter and her husband Simon Furness and their two daughters had just arrived in Spain in June last year for a family reunion when her mum, Ruth Cheney, had a brain haemorrhage in Poland.
Dutter flew to Poland the next day and the following day her mum died.
The grieving daughter then had to arrange for her mother's repatriation back to England and then accompany her family from Spain to help organise and attend the funeral.
That plan was further complicated when the coroner delayed proceedings so in the end only Dutter remained in England for the funeral and the rest of the family made use of the scheduled flights back to Australia.
Dutter then flew back to Sydney in economy class from Manchester.
She made a claim for AU$4,535 under the 'family emergency' and 'cancellation fees and lost deposits' sections of the policy, which had cost about AU$200.
But AGA denied the claim, determining that since Cheney 'resided in Poland, this is considered to be a person who resides outside of Australia or New Zealand'.
While she admitted she hadn't read through the product disclosure statement when she bought the policy, Dutter described the decision as 'ludicrous' and appealed it twice – both unsuccessfully – before taking it to the Financial Ombudsman Service (FOS).
This too proved unsuccessful, with the FOS indicating at a mediation hearing last week that AGA had fulfilled its 'obligations under the Insurance Contracts Act.'
When Dutter told the FOS hearing her family felt it was being discriminated against, a FOS representative reportedly told her the hearing 'was not a forum for dealing with' such accusations,
The Daily Telegraph
reported.
AGA spokesperson Camilla Gautam said: "To ensure we can maintain the affordability of our policies for our customers we define coverage to geographic areas where we can reasonably assess risks and facilitate the settlement of our customers' claims. This is in line with the rest of the market."
This was backed up by Insurance Council of Australia spokesman Campbell Fuller, who said: "In cases where a policyholder lodges a claim for losses in connection with a relative, insurers do not consider the ethnic or national origin of the relative when processing the claim."