Fee disclosure: not if but when | Insurance Business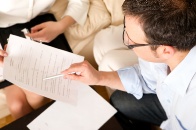 Transparency and integrity are the two main reasons why insurance brokers should be upfront about the commissions they receive, says the CEO of the Insurance Council of New Zealand (ICNZ).
Tim Grafton says it is important for insureds to know exactly what they were paying for so that their decisions could be made properly.
"If there is non-disclosure then the insured does not know that the product that's being recommended to them is being recommended solely on the basis of the fit for them and their risk profile, as opposed to what might be most beneficial for the broker and the fee they are earning," Grafton told
Insurance Business
.
He questioned how insureds could possibly know they are receiving value for money if they don't know what they are paying for.
"The value of something is the amount you pay for it and what you get for that payment. If you don't know what you're paying, how do you know the value of it?" Grafton said.
"Just about everything else that's brokered does require a transparency, whether it's a real estate broker, a share broker, the fees are absolutely up front and transparent and we are dealing with a financial product here."
He said given the level of integrity associated with the insurance industry was not as high as other industries, being completely transparent was another way to improve that.
"It's critical for reputational matters," he said.
"We're in a day and age where consumers do expect to have that level of transparency in place. There's a lot of consumer empowerment and having that information is important for that, and for the reputation of our industry so we can see that dealings are being done with integrity.
"I think also commissions can deliver very easy money for very little work at times. For instance, if GST went up and all the premiums went up as well that would flow through to a commission increase for a broker for no added value whatsoever. So is that something that is desirable when we're talking about the reputation of our industry?"
Two broker companies who do state their commissions up front include
Marsh
and Willis.
Grant Milne, country head, for New Zealand said Marsh has a global policy of being transparent with its clients which they believe is hugely important and something that all brokers should provide.
He said: "From the get go, whether it is consulting fees or document fees, our clients are clear on what they will be charged and this is broken down in their invoices.
"We are committed to setting the industry standard for ethical business practices and client service and, as such, our view is that all brokers should provide this level of transparency and not 'hide' their fees."
Willis New Zealand CEO,
Peter Lowe
, said they were also committed to transparency: "
"Our commitment to transparency includes telling a client in straightforward and complete terms all of the relevant facts related to hiring or retaining the company.
"Willis New Zealand always clearly discloses the dollar amount of any fees separately in client quotations and invoices. The form of our remuneration is also clearly declared specific to the client."
Grafton said he believed those companies were actually to some extent at some disadvantage against others that 'operate with a cloak of secrecy wrapped around their commissions'.
This made it all the more important to dust off the insurance contracts legislation, he said, although they would have to wait until after the election first.
"It's well overdue to have that looked at, and is certainly one of the issues that we will be promoting.
"We've made it very clear our representations both to ministerial level and official level. It's very hard to argue against it when you look at other industries and the requirements of disclosure and you look at the reputational risk of non-disclosure.
"It's not a question of if, it's just a question of when this change is required."
Milne said they would consider making submissions if there was a legal review, though he said: "We would want to see what the scope of the review is first."
Insurance Business
wants to know your thoughts: should brokers be upfront about their fees?
Tell us what you think below and take our poll
here
.
Read more:
Fee disclosure: you decide