Fee disclosure: you decide | Insurance Business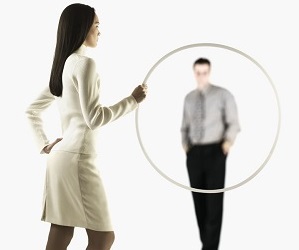 The Insurance Brokers Association of New Zealand (
IBANZ
) has stopped short of dictating to its members on how to approach the subject of disclosure of fees by saying they will let each individual member decide.
IBANZ CEO
Gary Young
told
Insurance Business
their new updated guidelines on the controversial subject involved being transparent with clients and following the law but did not want to be seen as telling members how to run their business.
"There's a number of ways that you can show your client or talk to clients about what services you offer and how they are paid for," he said.
"You have to be quite clear with your clients exactly what you do and acknowledge that legislation like the Fair Trading and Financial Advisers Acts clearly say you can't be misleading.
"We're saying it's over to each member company as to how they address that. We definitely don't want to be telling our members how to run their businesses, we just want to make sure they line up with legislation and the general expectations these days."
One expectation, expressed by Trevor Slater, general manager of the Financial Services Complaints Ltd, in IBANZ's latest
CoverNote
publication, is that full disclosure of fees adds to the professionalism of the industry.
"An accountant or a solicitor will provide you with an invoice that contains fully itemised charges," Slater writes in the
CoverNote
article.
"Both of these industries are considered by most as professional and are trusted more than most insurance companies, advisers or brokers.
"Yet for some reasons that escape me, insurance brokers who hold themselves out to be professional rarely do the same."
Slater says the concern is that a common approach should be formulated before additional compliance requirements are imposed.
"I have yet to hear an argument that convinces me that anything but full fee disclosure should be the norm. The response of 'it's not compulsory' or 'my competition is not doing it' is not a professional approach and will only result in further criticism of the industry and potentially increased regulation."
While there have been calls in the past to make brokers' disclosure of fees compulsory, Young says IBANZ had shied away from it.
"I suppose there's a possibility that a client will decide they're not getting value for their money," he said, but admitted: "That can happen in any business. People decide if you're doing a good job or not, it's more than just the fee or the price, it's about everything you're delivering to the client."
He said Slater's view was just one angle of many.
"Trevor comes from the dispute resolution area so he's looking at it from the client's point of view and what their expectations are. IBANZ is setting out what the expectation is of the professional association and what they believe the professional requirement or expectation is of a professional.
"And so I guess everybody's saying to brokers those are the expectations out there, you decide how best to address that."
Young did acknowledge however, that looking at things from the client's point of view was essential for brokers in order to avoid conflicts of interest arising.
In the UK a recent report by the Financial Conduct Authority (FCA) found that in some firms control frameworks and management information had not developed at the same pace as business models.
For example, it found there was increased risk of conflicting interests where firms fulfilled multiple roles in the distribution chain and acted as agent for both the customer and insurer in the same transaction.
Young felt this was less of an issue in New Zealand but nevertheless has updated the IBANZ Code of Conduct to clarify the topic for brokers.
"I don't think it's a major issue here but it's always in the background. Anyone who's an adviser has to always be aware that they need to take account of any conflicts their client may perceive.
"For a broker the trick is to view it from their client's point of view and see what they may perceive as a conflict, and say to them 'I don't have any.'
The key, he said, was: "Being open and transparent and talking to your client and making sure that they're comfortable with everything and if there's any issues just talking it through with them."