FENZ levy: what are the alternatives? | Insurance Business New Zealand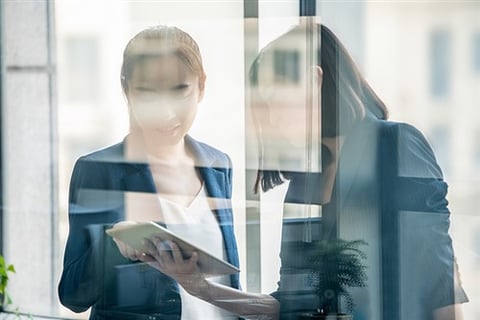 The Government recently announced a review of how Fire and Emergency New Zealand (FENZ) is funded – a move welcomed by the insurance sector, which has been almost singlehandedly paying for the cost of this public service for over 25 years.
FENZ is currently funded by the Fire Emergency Levy, which is payable on all fire insurance policies in New Zealand. It accounts for approximately 95% of the funding for FENZ, and the Government is now hoping to find a "stable, simple funding system" that spreads the cost of the service fairly among businesses and individuals.
The levy has been strongly criticised by the insurance sector since its inception, as it places the cost of a public service accessible to everyone in New Zealand squarely on the shoulders of policyholders – a system described as a "grossly unfair tax" that penalises them for protecting their assets.
"Applying a levy on insurance to pay for the fire service first came into effect in 1993, and since then, there have been well over a dozen reviews which have highlighted the pitfalls of that system," Insurance Council of New Zealand (ICNZ) chief executive Tim Grafton told Insurance Business.
"One major problem is that it's unfair, as it means that a public good provided to all New Zealanders is only paid for by those who insure themselves. That means there is a freeriding effect for those who don't insure, as they still benefit from the service without having to make a contribution. There is no good rationale for doing this, especially since people who insure their homes in case of a fire will be put back on their feet by their insurer, and you are essentially penalising them for doing the right thing."
"The 2017 Fire and Emergency New Zealand Act makes changes to the levy, and its implementation has been put off by the announcement of this new funding review," Grafton explained. "But the Act as it's currently worded would shift the levy from fire policies to any insurance policy that covers material damage loss. This introduces a new level of complexity and compliance costs that would run into the tens of millions of dollars, if it were to be implemented."
Grafton says that under the new system proposed by the Act, insurers would have to apply different levy rates to specific items that fall under a home and contents policy – a change which would make the collection process extremely complicated. It would also mean that every policyholder would be paying a levy on their insurance, even if their situations preclude them from suffering the fire damage that they are effectively paying for.
"As an example, no-one would think of insuring something like a racehorse or a prize bull for fire damage," Grafton said.
"But they are insured for material damage. That would mean that everyone insured in this way would have to pay a levy on that insurance, and there is no situation where FENZ would be able to help them under that policy. This would also apply to things like travel policies, where the only time FENZ could possibly respond to you would be between your home and the airport. There are lots of complications that come in if this new system were to be brought in, and it would also be incredibly demanding on IT services at a time when insurers are using those resources to improve services for their customers."
"A tax on insurance is something that few places overseas still have," he continued.
"Fire services in the United States, United Kingdom are not funded this way, and nor are those in Australian states other than Tasmania and New South Wales. We would be the last ancient bastion of maintaining a tax on insurance unless we do something about it, which is the opportunity that this funding review provides."
When it comes to funding alternatives, Grafton says the Government should seriously consider funding FENZ through general taxation, or to place the cost on all property owners, regardless of whether or not they are insured. With commercial buildings potentially paying thousands in uncapped levies each year, he says it is high time that a fairer, low cost system was developed and implemented.
"Our police services are funded entirely out of taxes, so why would we not do the same with our fire and emergency services?" Grafton said.
"It would be simple, as it's just an adjustment to the tax rate. It would be low-cost, as we already have an efficient Inland Revenue system for tax collection, and the compliance costs would be minimal. The Ministry of Finance may not want to see $600 million coming straight off the bottom line, but you could phase it in over a number of years until you eradicate it from insurance entirely.
"Another option is to place it on all property owners, not just those who insure themselves. You can also look at property rates, or look at another way of applying it to property ownership that might more fairly reflect the risks that some properties pose. Those are just some of the options that can be looked at to provide a simpler, fairer and low-cost way of funding the fire service."
According to Internal Affairs Minister Tracey Martin, the Government is aware of the concerns of property owners and will look at 'a wide range of options' for FENZ's future funding. A public discussion document on the funding model is also set to be released later this year.
"I have heard concerns from large property owners who are facing substantial levy increases under the modernised levy regime that was proposed in 2017," Martin stated.
"While the modernised regime would improve equity across levy payers, it appears that it may unnecessarily impact New Zealand businesses and other large property owners. The Government considers that there may be better ways to fund such an important organisation."
"We have an opportunity to take a clean-slate approach rather than simply stick with the model we've had historically," she explained.
"We will be looking to achieve a model that is stable, universal, fair and flexible. No single option will fully satisfy all of these criteria, but I think we can do better than what we currently have."