Fidelity Life CEO to leave for Aon's NZ business | Insurance Business New Zealand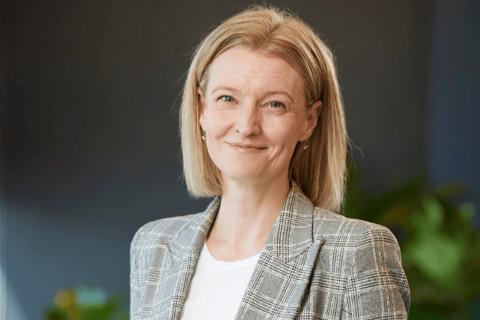 Melissa Cantell (pictured above), CEO of Fidelity Life, will leave the homegrown insurer in June to become CEO of Aon New Zealand later this year.
This was announced by Cantell on a LinkedIn post, where she expressed her gratitude towards the company and its people for the support over the past two years as chief executive.
"It's not over just yet though," Cantell said. "I'm looking forward to landing some more big plans with the Fid whānau over the next few months before starting my new role as CEO of Aon NZ later this year.
"Thanks to my amazing exec team for your support and friendship, especially today, and to everyone at Fidelity Life for your hard work and commitment to our customers. Aroha nui."
Cantell's appointment as Fidelity Life CEO was announced in October 2020, and she formally stepped into the role on Jan. 25, 2021. She spent more than five years at IAG New Zealand, first as head of people partnering, then executive general manager for transformation, and finally as chief operating officer. Prior to the insurance industry, she worked in the food manufacturing industry, including Coca-Cola and Fonterra.
According to Fidelity Life, under Cantell's leadership, the insurer achieved several milestones, including the launch of a new tech platform, the acquisition of Westpac Life, entrance of a new shareholder in Ngai Tahu Holdings, introduction of the Cancer Companion and Career Connect programmes, and sponsorships of Bellyful New Zealand and Outward Bound New Zealand.