Fire levy disappointment spreads | Insurance Business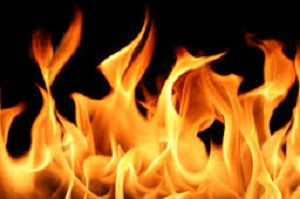 LMI Group founder Professor Allan Manning has described his shared disappointment with the New Zealand insurance industry
following Friday's announcement of the new fire service funding regime
.
Prof Manning said New Zealand and Tasmania were 'still out of step' when it came to the fire service levy in the latest entry of his blog.
"I share the disappointment of the Insurance Council of New Zealand (ICNZ) that the New Zealand government continues to place the burden of funding the fire services in New Zealand on those that are risk averse and prudent enough to insure," he wrote.
"The trouble continues to be that there are a number of businesses and individuals that elect not to insure whether it be their car, home or business, and they get a free ride receiving exactly the same service as those that insure."
He explained why he thought New Zealand was out of step and why the nature of the country made it even more important an issue to be addressed.
"In most jurisdictions around the world, governments have realised that funding fire services through the insurance industry is a disincentive to full insurance which has an adverse effect on individuals, employees, communities and the economy.
"In a country such as New Zealand that suffers significant natural disasters, it is in the government's and every single individual's interest for the community to be fully insured, and removing the unfair tax on insurance is a start towards this important end goal."
Meanwhile, the CEO of the Insurance Brokers Association of New Zealand,
Gary Young
, reiterated his disappointment that responsible member of the public who buy protection were in effect being penalised for doing so.
"In fact, they are going to pay an even greater penalty in the future as previous sources of funding for the rural service are dropped in favour of an insurance levy," Young told
Insurance Business
.
"This hardly supports the statement that this will be a fairer regime."
Young said it was wrong to apply a levy to third party motor insurance as these policies cover liability not property.
"The obvious solution has been avoided and instead the insurance industry carries the cost of collection instead of the motor vehicle registration system.
He was keen to point out several plus points, however, including various simplifications.
"The simplification of the application of the levy is a positive. The acknowledgement that not insuring or insuring for less than full value are valid options for property owners.
"Acceptance that a proper risk management approach involves more than buying insurance is a big step forward."
He continued, saying aligning the payments with the GST cycle would simplify compliance.
"The government contribution for non-fire activities is welcome, although as medical, flood and natural disaster emergency activities are an increasing part of what the fire service does, the contribution will need to increase significantly in future years."
Young said
IBANZ
also welcomed the setting up of a dispute resolution regime.
"[That] is a far more effective and efficient approach than the courts for resolving issues on levy payments," he said.
Read more
here
.