Fire levy remains hot topic | Insurance Business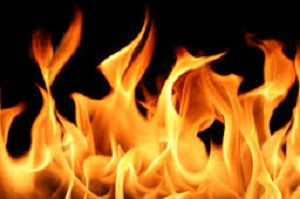 The Fire Service Commission has been granted leave to appeal to the Supreme Court over a declaratory judgement made by the High Court.
An earlier appeal in May
had been dismissed by the Court of Appeal, a move which had been welcomed by the Insurance Brokers Association of New Zealand (
IBANZ
) and fellow respondents
Vero
Insurance Ltd.
The judgement concerns clarification on how fire levies on certain commercial property insurance policies are calculated.
IBANZ and Vero sought a declaratory judgement in 2012 to decide whether split tier policies and composite policies were valid for fire insurance policies.
The High Court found they were, noting at the time that parts of the 40-year-old legislation was outdated, but the Fire Service Commission appealed the decision. The Appeal Court agreed with the High Court but now the Supreme Court will have to decide.
IBANZ CEO
Gary Young
said while the fire levy required attention, the focus should be on the legislation behind it.
"It is disappointing that we have to continue down this path when the real answer is to accept that the legislation is the issue," he told
Insurance Business
.
"The Courts have noted this fact and it seems quite clear to IBANZ what needs to be done.
"IBANZ and the Insurance Council are both of the
opinion
that the levy system is outdated, inherently unfair and out of step with current practice around the world.
"The Courts have noted this fact and it seems quite clear to IBANZ what needs to be done."
Last week a
New Zealand Institute of Economic Research (NZIER) report
, commissioned by ICNZ, outlined urgent reasons why the levy should be removed from insurance premiums and offered alternative means of funding and collection in a bid to make it a political priority.
NZIER principal economist Derek Gill said it was a 'no-brainer' that a sophisticated first world government such as New Zealand's should aim to have the best revenue collecting systems in the world, especially at a time when the government is moving back into surplus.
The latest court hearing is expected to determine whether the Court of Appeal was correct to affirm the declarations made by the High Court.
The court document, released this week, states: "The [above] question is intended to cover the Commission's arguments as to whether the High Court should have made the declarations, given the alleged deficiencies in the factual foundation before the Court, as well as the issue of the correct interpretation of s 48 of the Fire Service Act 1975."
It is also hoped that the appeal can be heard by the end of the year before IBANZ and Vero's solicitor Ralph Simpson, of Bell Gully, is due to retire.