Fire Service Commission decides on back-payments | Insurance Business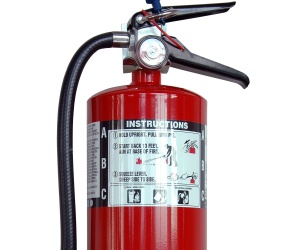 The Fire Service Commission has declared it will honour the commitment it gave to the Court of Appeal and not seek retrospective fire levy payments.
The assurance comes just over two weeks after the
Supreme Court made its ruling
in favour of the Commission.
The nervous wait had prompted
speculation around the legal standing of that commitment
, which had been given at the Court of Appeal hearing, and also on the implications for the industry if the Commission had decided to back pedal.
Now Commission chair Wyatt Creech has put the matter to rest, saying the Fire Service had given an undertaking during the course of court proceedings not to seek retrospective payment of levies, and it would honour that commitment to the Court.
"We are pleased that a disputed area of the law has been clarified, and we will now assess all policies entered into after 13 May, or extended from that date, in light of the judgment," Creech said.
However, he had a stark warning for anyone involved in future levy shortcuts.
"The Commission will act vigorously against parties that engage in levy avoidance. It is unfair on those who pay their fair share."
Creech said the Commission intended to carefully consider the judgment and then publish guidance material for the insurance industry clarifying how levies should be calculated to comply with the law in the wake of the Supreme Court decision.
Barrister
Steve Keall
endorsed the decision.
He told
Insurance Business
: "In doing what it said it would do – refraining from seeking retrospective levy payments- the Fire Service Commission has avoided another potentially difficult argument about its legal entitlement to collect levy in this way given the indications made during the Court hearings. I think this was as much a political decision as a legal one. Hopefully time and energy can now be applied to much needed law reform in this area."
Meanwhile, the Insurance Brokers Association of New Zealand (
IBANZ
) has also welcomed the announcement.
IBANZ CEO
Gary Young
said it was "a positive step towards ensuring all stakeholders involved in the collection of fire service levies can move forward with certainty on what is required."
Brokers might be glad to have clarity on this but they are not happy about the Fire Services Review, released on Wednesday.
Read more:
Brokers urged to rate the review.