Firefighters forced to insure themselves | Insurance Business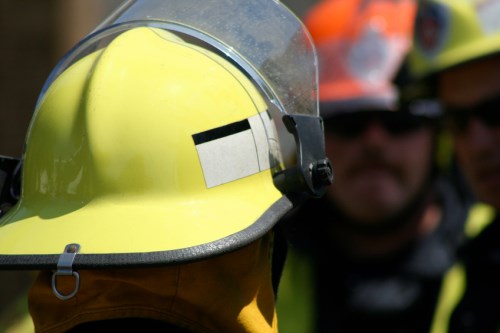 An Auckland volunteer firefighter brigade is taking out its own insurance to protect volunteers against legal costs they may incur on the way to a call out.
The move follows the case of Wellington volunteer firefighter John Klaphake, who was found guilty of careless driving causing injury last month.
Klaphake was driving an operational support truck through a red light at an intersection in July last year which left a driver trapped in her car and suffering broken ribs.
Although emergency vehicles are allowed to go through red lights carefully, at a speed under 20km/h using lights and sirens, the judge found police had proved their case, saying: "Driving against the red light was effectively careless."
The fire service refused to help Klaphake with his legal costs which he said came to about $17,000,
RNZ
reported.
Their reason was that he was responding to the fire after the critical response phase and claimed that he has also acted out of policy and the law.
Their lack of backing has since left other volunteer firefighters worried.
The chief fire officer of Auckland operational support, Glenn Teal, said the 60 members of his brigade were very concerned.
"They just don't want to have that question arise that they might be driving under urgent mode and have something happen and then find that for some reason someone judges that they're not eligible for support in which case that would have recourse to their insurance."
Teal said the brigade was now taking out insurance to cover its drivers while on duty and that would also provide legal advice for those who might also have to mount a defence.
They would pay for the insurance through money normally used for social events and welfare costs, he said.
The officer in charge of New Lynn's volunteer brigade, Tony Swain, said firefighters shouldn't need to take this precaution.
"We shouldn't have to be put in to the position where we have to take out insurance to cover ourselves," he told RNZ.
"We are acting in good faith and I don't see why we should have an extra burden of taking out an extra insurance to cover ourselves.
"It's going to be quite expensive, I would imagine."
The fire service has stressed it maintains full insurance coverage that protects all its people, both career and volunteer, while they are carrying out fire service duties, as long as they are operating both within the law and within the fire service's operational policies.
The Insurance Council of New Zealand said it seemed unusual that someone would not be covered by their employer's insurance when doing work, even if it was a matter of carelessness, as long as the actions were not deliberate.
Related stories:
Far Out Friday: Lemonade stall liability
Broker body shocked by fire levy rate increase proposal