First league, then football, now golf | Insurance Business New Zealand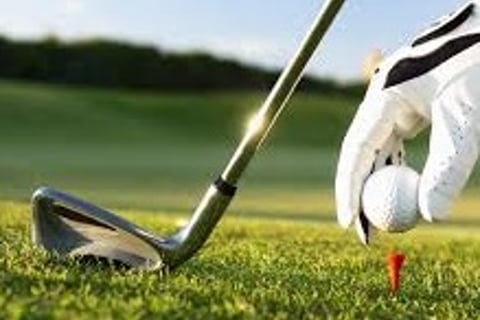 Charity golf days and the insurance industry go hand in hand, according to Murray McChesney, technical claims manager – commercial motor vehicle at
NZI
.
And it is for that reason that he has initiated a tournament to engage the golfing fraternity in the industry to raise funds for a charity close to his heart, Monty Betham's Steps for Life Foundation.
"This industry has been involved with boxing, rugby, netball, football, darts and will no doubt become involved with many other sports too," McChesney told
Insurance Business
.
"The more sports we can have, the more opportunities there are for everyone to get involved in something.
"It always seemed odd that Auckland, with all its insurance and golf experts, was devoid of such an event.
"After questioning why no one had arranged an annual Auckland day I realised it didn't need to be someone else. I went to work sharing my ideas with potential committee members and here we are today."
Where they are is a six-member committee including
Melissa Russell
, special counsel at
Meredith Connell
, Ashok Lal, claims team leader at
AIG
, Janine Mostert, client relationships and team leader at
Cunningham Lindsey
, Lance Andrews, managing director at The Reinstatement Specialist (TRSL) and James Cairney, litigation lawyer at Meredith Connell, who was brought on board to cover for when Melissa Russell takes a break for maternity leave.
The team was now busy locking in dates and venues and of course the all-important sponsorship.
"At this stage we're working out our sponsorship packages and will make time to talk to all potential sponsors," McChesney said. "There will certainly be room for sponsors at all levels of financial commitment."
While the chance to network was a big factor for all taking part in the day, McChesney said the organisers all cared about doing something helpful for the community and his pick for the nominated charity was a great cause to kick off with.
He said he chose to help Monty Betham's Steps for Life Foundation, which strives to help young people in the drive against obesity, because this wide-reaching issue had knock-on effects.
"Monty cares on a personal level and his passion shines when he's busy with kids that enrol. He puts his heart and soul into the charity without taking anything other than what appears to be some gratitude that he was able to help.
"Because Monty involves the families of those that enrol he helps out a much wider group than the kids themselves. This is a very commendable effort and one that deserves our support."
He said taking away some of the burden around arranging course content, training programs, or enrolments would enable those things to be improved as a result.
McChesney said he hoped the tournament would become an annual event where the winning team picks the charity which will receive the event proceeds the following year.
He said early interest was high, with the format targeting the serious golfer but did allow for teams to do well even where one person may not be a player or is a high handicapper.
He could not give an exact fundraising goal in terms of dollars.
"But as everyone who has been to these events can attest, when the number gets announced at the end of the evening, the bigger the number, the bigger the cheer. A big cheer would make us all very happy."
For further information, contact the committee on
[email protected]
.
Related stories:
Penalty shoot-outs, send-offs, and St John
Broker Wolfpack team finds chink in Spartan armour