First robo-advice approval granted by the FMA | Insurance Business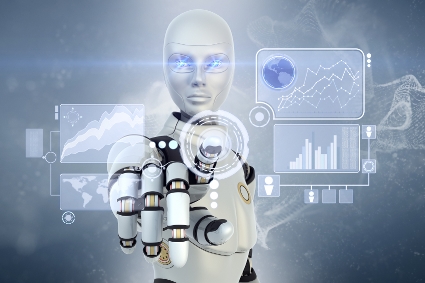 Kiwi Wealth has received FMA approval to offer personalised financial robo-advice, the first financial advisory service in New Zealand to gain exemption from the existing law.
Current laws only allow personalised financial advice to be delivered by humans, but the FMA has been looking at making exemptions since October of last year. Submissions to the FMA have expressed strong support for exemptions to current laws, but have stated that all exemption applicants should be pre-approved, and that robo-advice should meet the same standards as those that apply to authorised financial advisers (AFAs).
According to Kiwi Wealth, this is a major step forward towards improving the financial future of all New Zealanders and is likely to spill over to other providers, particularly insurers and insurance brokerages. Brokers have been testing the waters of robo-advice for some time now, and, according to Kiwi Wealth general manager Joe Bishop, the technology is here to stay.
"Robo-advice is here," says Bishop. "This is a giant leap forward for financial advice in New Zealand. It will reinvent the way Kiwis manage their finances and give access to personalised financial advice that's previously been out of reach for most people."
According to Bishop, there is a recognition that with only around 1,600 AFAs in the country, the demand for financial advice is heavily outweighing supply. Robo-advice will level the playing field and ensure easy digital access to personalised advice for everyone who requires it.
A number of insurers and brokerages have also applied to the FMA for permission to utilise robo-advice, and further decisions from the regulator are expected in the coming months.
"There are also additional changes anticipated with the Financial Advisers Act and the Financial Services Legislation Amendment Bill (FSLAB)," Bishop continues. "But that isn't likely to take effect until next year, so this exemption process really shows the FMA reacting to the need from the industry and the customers to ensure that scalable advice is available to everyone in New Zealand. While we're the first to obtain that extension, I anticipate that others will soon follow."
Digital and AFA-delivered advice will work best if they work hand in hand, says Bishop. While some customers will be happy with end-to-end digital support, others will invariably require the input of a financial adviser.
"That is where advisers will really come into their own, because they can focus on great quality conversation with their clients and helping and supporting them through the process without having to focus on the more transactional information," Bishop explains.
"Advisers will play a crucial and ongoing part in ensuring that everyone in New Zealand has access to a form of advice that works for them."
Related stories:
Broker gives insight into FMA's digital advice exemption
Applications open for robo-advice - FMA