Five Minutes With… Alistair Monk, QBE | Insurance Business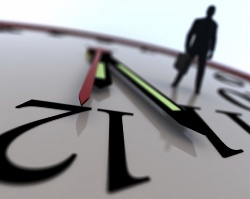 Why did you get into insurance?
I was killing time before entering the Navy and needed a summer job, so I took up a cadet position at International Marine Insurance Agency… which proved to be the best career move I have ever done!
How would you sum up insurance brokers in three words?
Stuck in between.
What's the strangest thing you've ever arranged cover for?
Working in marine you get to see some pretty weird and wonderful things – most recently perhaps an underwater restaurant.
How would you change the industry?
Where do you start with a beast that has evolved over centuries of time?
What's the most important thing brokers and insurers can do to improve their relationship?
Become more collaborative in their interactions – moving the focus off the cheapest premium and onto the services that they can both provide the end customer.
What's the best advice you've ever been given?
You can't cross a chasm in two small steps. If you want to do something, commit to it 100% and get it done.
If you were Prime Minister for one day, what would you do?
Take one of the ministerial BMW's around Pukekohe Raceway….
What has been the highlight of your career?
Recently winning the
ANZIIF
/ ICNZ Scholarship - it's nice to know that a little bit of hard work does pay off sometimes!
What's your favoured style of coffee?
Long black with a dash of cream.
Union, league, soccer or other?
League to watch (as these bones are too old to play), sailing, mountain biking, skiing… I also really want to try one of those Redbull wing suits but should probably do a beginners sky dive first…
If you could invite three people to dinner, dead or alive, and excluding family and friends, who would they be and why?
Robin Williams, for his dinner time humour;
Helen Clark, for her insights into the global political scene (surprisingly not for her good looks); and
Josh Homme, for his musical genius.
Complete this sentence: If I wasn't in insurance, I would be…
Sitting at Devonport Naval base waiting for one of the frigates to leave….