Five Minutes With… Andrew Scrivens, centre of expertise manager, marine, Lumley | Insurance Business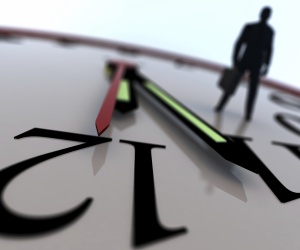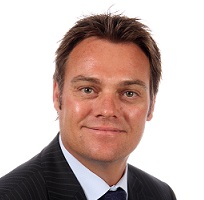 Why did you get into insurance?
Like a lot of others I really fell into insurance. I desperately needed a job after leaving college and found one with Commercial Union as 'mail boy'. After seven years of working there in various roles I had the opportunity to specialise in marine, which for me was a great move that was the true start to my career in insurance.
How would you sum up insurance brokers in three words?
Challenging business partners.
What's the strangest thing you've ever arranged cover for?
Numerous movie props and collectables for Sir Peter Jackson.
How would you change the industry?
Bring back tariffs! No seriously, I would like to see more maturity in the market especially with pricing of risks. Rates are predominately driven by market influences and there is still very little thought given to whether pricing is actually sustainable. Underwriters need to be more willing to walk away from business when pricing falls below sustainable levels rather than having such a top line focus.
What's the most important thing a broker can do to develop their business?
To ensure that they ask all the right questions to fully understand their client's business with a view to arranging the best insurance solution for them. Brokers often lose business after the client has had a bad claim experience with the Underwriter recommended by their broker. More often than not this is because the right insurance solution was not arranged due to the broker not spending the time with their client and asking the right questions. The right insurance solution and product is the key not necessarily the cheapest option.
What's the best advice you've ever been given?
Don't eat yellow snow! But in the real world, to have a go at Marine Insurance was the best advice I received for my career (thank you Alan Hounsell).
If you were Prime Minister for one day, what would you do?
Resign, that would be the last job in the world I would want! But hypothetically I would introduce the 3 strikes rule with no parole for violent offenders, introduce more focus on victim support rather than criminal rehabilitation and decriminalise cannabis.
What has been the highlight of your career?
Working with my team at
Lumley
. They got in behind me and the changes / strategies I introduced. Together we turned around a poor performing portfolio into one of the more profitable parts of the business.
What's your favoured style of coffee?
Trim flat white
Union, league, soccer or other?
I enjoy watching NRL more over Super Rugby but if I had to choose between watching the Kiwis versus the All Blacks the All Blacks would trump every time.
If you could invite three people to dinner, dead or alive, and excluding family and friends, who would they be and why?
Jesus – to clarify a few things.
Ozzy Osbourne (preferably the younger version) – to keep things lively.
Marilyn Monroe – got to have some eye candy plus I bet she would have some stories to tell.
Complete this sentence: If I wasn't in insurance, I would be…
Slimmer