Five Minutes With… Chris Kiddey, IAG | Insurance Business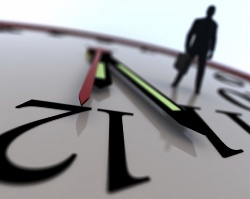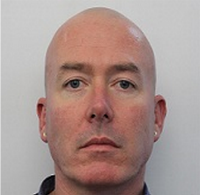 Why did you get into insurance?
I'd spent several years caring for disabled people and occasionally pretending to be a writer and director... but that doesn't necessarily pay the bills. So I went to work at a call centre dealing with insurance... turns out it's fascinating stuff and I get to work with people, and help them, as much as in my previous lives.
How would you sum up your job in three words?
Fairness. Openness. Communication.
What's the strangest thing you've ever handled a claim for?
Um... sex toys. Literally a chest full of them. Turns out they'd been 'repossessed' by the claimant's ex.
How would you change the industry?
By making more educated customers. I think the way to do that is to be more direct and forthright – even when that means giving bad news. We can't always say yes to people, but if we have to say no we can at least do a great job of explaining why. I should add that I think we're getting better at it.
What's the most important thing insurers can do to improve their relationship with customers?
Again – more direct and forthright communication.
What's the best advice you've ever been given?
The harder it is to explain why you're doing something, the more you should ask yourself why you're doing it.
If you were Prime Minister for one day, what would you do?
Get embroiled in a bizarre scandal before breakfast; narrowly avoid the total collapse of democracy before lunch; resign at about 3pm; publish a best-selling tell-all memoir by dinnertime.
What has been the highlight of your career?
I do some coaching around the country. I try to help people learn principles and concepts. Any time I see someone 'switch on' to an idea for the first time – that's the highlight
every
time.
What's your favoured style of coffee?
Shameless plug: a large triple-shot flat white from Mojo.
Union, league, soccer or other?
Football (What is this "soccer" thing?)
If you could invite three people to dinner, dead or alive, and excluding family and friends, who would they be and why?
Mark Twain, Groucho Marx and Spike Milligan. Entree: drinks; Mains: hilarity; and social conscience for dessert.
Complete this sentence: If I wasn't in insurance, I would be…
... polishing my debut novel. It's an epic saga of... something... and simultaneously a loving tribute to... something... but also a savage indictment of... er, something else...