Five Minutes With… Christianne Peacock, Crombie Lockwood | Insurance Business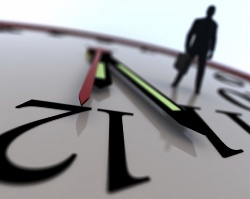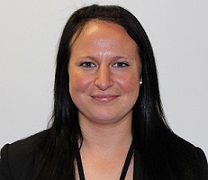 Why did you get into insurance?
To be honest I sort of fell into insurance. I had just finished my studies in business and tourism management and was looking to get into the job market and a recruitment agency put me onto a job at
NZI
. I ended up accepting the role and have never looked back.
How would you sum up insurance brokers in three words?
Negotiators, Trusted & Accountable.
What's the strangest thing you've ever arranged cover for?
A shipment of gold being shipped from New Zealand to Australia.
How would you change the industry?
I'd love to see more marketing materials going out to schools and places of education to generate more interest in insurance careers within the future generations. The insurance market has been significantly impacted following the Canterbury earthquakes and from a broker's perspective I feel the industry as a whole has really had to step up. These days we are becoming or need to be trusted advisers to our clients and there is massive career potential and growth within this industry. But currently I don't feel this information is being provided the way it should be and I know we could be generating more interest in this area. The youth of today will be the leaders of tomorrow in 20, 40, 60 years' time and I believe we should be campaigning now to ensure we have the best future leaders interested so they can learn, train, grow and develop into what the industry needs.
What's the most important thing a broker can do to develop their business?
I think it's crucial for businesses in any industry to keep up with the times in the form of technology. Times are changing and we are living in a technological world where more and more people are looking for the ease of doing business online so I think it's imperative for businesses to adapt to incorporate new technology into the way they deal with their customers.
What's the best advice you've ever been given?
If you're going to tell someone to go to hell, you need to make sure they enjoy the ride there. In our business there is a fine line when trying to make sure we are getting the best deal we possibly can for our clients and not over stepping the boundaries with the insurers as we will need them to look after us again in the future, so it's about finding that nice middle ground - which I'll admit can be challenging at times.
If you were Prime Minister for one day, what would you do?
I don't believe there is much I could accomplish in one day as Prime Minister – good things take time - but I wouldn't be against using my Prime Minister connections to try and organise a dinner with the All Blacks.
What has been the highlight of your career?
Overall I would say stepping into the Group Broking Manager role at
Crombie Lockwood
would be the highlight – it's a fantastic company to be employed by and I love being able to work with clients but also focus on collaborating with my team to work towards achieving our goals and targets. In saying this though, I think as a broker that nothing beats that rush of having a really difficult risk to place and finally getting it over the line.
What's your favoured style of coffee?
I love soy, caramel lattes – my hips don't appreciate it but I could have one every day!!
Union, league, soccer or other?
I am definitely a soccer girl – been playing since I was 7.
If you could invite three people to dinner, dead or alive, and excluding family and friends, who would they be and why?
Barack Obama – I would love to be able to put into perspective just how stressful his job is – I am assuming it would make my job seem as stressful as a day spa.
Kate Sheppard – I'd love to meet the women who took a stand for women's suffrage and who through organisation and sheer dedication achieved what she set out to accomplish.
Nicholas Sparks – because I need to see if the guy could possibly come across as romantic in real life as he is in his books.
Complete this sentence: If I wasn't in insurance, I would be…
Well I'd love to say sitting on a beach drinking mojitos without a care in the world but to be honest I imagine I would be practising law. My plans if I hadn't wound up in insurance were to go into studying law so by now I would like to think I would be qualified and working.