Five Minutes With… Conrad Shanly, Rothbury Wilkinson Insurance Brokers | Insurance Business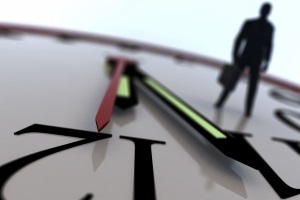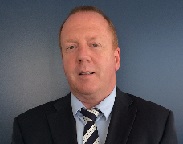 Why did you get into insurance?
By mistake! It was the first job after school but here I still am all these years later. I had just applied for a few jobs in the paper and got an interview in Hamilton for a job in Auckland which was to be an underwriting clerk for Royal Insurance.
How would you describe insurance brokers in three words?
Undervalued, poorly recognised [by the general public] and negatively perceived [by new customers].
What's the strangest thing you've ever arranged cover for?
A gold mine. Basically I got appointed to a rather large project in the South Island after the client had tried numerous brokers and the reason why he picked me is I was prepared to listen to him and he put up the information on a white board. I didn't confess to know what he was doing because he was a geologist but I sat there and let him do his thing and he said 'you're the only broker that's listened to me, you've got the job'. It was a big project too. So that was probably the strangest thing, and putting all the covers in place, you had to put them all around the world because a lot of the local players couldn't provide our client with the protection he needed. Some of them [covers] you didn't even realise they existed, unless you watched lots of movies. Some of the questions that the UK underwriters were asking like what's the protection and security like, thinking a helicopter's going to swoop by and steal all the gold, it's not really like Nigeria or Congo here.
How would you change the industry?
A couple of key things would be to make the industry more professional and I'd do that via education through
Professional IQ
college because I think education is the key. Getting that recognised by outside groups would be a really good start. So you're doing two things, you're lifting the bar for your own people and making it more of a profession, you are an insurance broker and you have to be qualified and that will help rub off into the wider business industry.
What's the most important thing a broker can do to develop their business?
Listen to your customers and act upon their needs, not yours. A good example was the gold mine – if we hadn't listened to that guy we wouldn't have got his business.
What is the best advice you've ever been given?
Be yourself and don't worry about what others think of you. I tend to use that a little bit more now that I'm older, probably because I've got a bit more experience but I often say that to a young person.
If you were Prime Minister for one day, what would you do?
I'd stop domestic violence in New Zealand. It's the curse of our country.
What has been the highlight of your career?
Something I'm most proud of is becoming a Lloyd's coverholder. We run about four binders and we've got a separate company called Southern Pacific Underwriting Agency and that was quite a coup. The industry will hear more about that company going forward.
What is your favourite style of coffee?
A flat, trim white.
Union, league, soccer or other?
Of course football, the beautiful game and I have to mention Chelsea Football Club. I've supported them since 1970, when there was an FA Cup between Leeds United and Chelsea. In those days we had black and white tv and my dad asked me which team I wanted to support and I didn't like the team in light I liked the team in dark which was Chelsea and I stuck with them come rain or shine.
If you could invite three people to dinner, dead or alive, and excluding family and friends, who would they be, and why?
Nelson Mandela – I think they guy's an absolutely incredible person in our lifetime, just to go from solitary confinement on that island for 27 years and then to go and sort out the rainbow nation and I just think he's amazing and would be quite an entertaining person.
JFK – I've found him quite an intriguing individual and also his personality, he's a bit of a Jekyll & Hyde, and a bit of a naughty boy so I think he would be quite entertaining.
Madonna – she's quite outrageous and I think she'd be a bit of fun, a real scream at a party. She's a pretty incredible woman really, a good singer, good-looking and she's not shy! And she's got a humanitarian side to her as well which I like.
Complete this sentence: if I wasn't in insurance I would be…
A lawyer, most definitely. I like taking up challenges and if there's a bully, I like to have a bit of a scrap with people and I like to support the underdog. I'd be a defence lawyer.