Five Minutes With… Craig Buckle, Willis | Insurance Business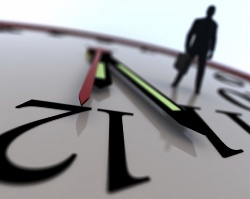 Why did you get into insurance?
I joined the industry out of university, after graduating with a general management/marketing degree. I was never going to be an accountant or an economist and I saw an ad for an insurance broker and applied for it. I wasn't quite sure what they did at the time but I got the job anyway.
How would you sum up insurance brokers in three words?
I'm going to use three phrases rather than words: strong negotiators; problem solvers and competitive by nature.
What's the strangest thing you've ever arranged cover for?
Human legs. It was when I was working overseas and it was for a model, who must have thought they were worth something.
How would you change the industry?
We're a global marketplace influenced by factors inside and outside the insurance industry and that landscape continues to change and the industry continues to adjust to market cycles. We as an industry need to ensure that, whatever the state of the market, we continue to act as professional advisers to our clients.
What's the most important thing a broker can do to develop their business?
Deliver exceptional client service.
What's the best advice you've ever been given?
Don't burn bridges, it's an oldie but a goodie. A case in point would be the person who first employed me in the industry is now our regional chairman and CEO. It's a small industry!
If you were Prime Minister for one day, what would you do?
I would mandate a change in the legislation with the way the Fire Service is funded and provide a fairer funding model.
What has been the highlight of your career?
The industry has provided me with fantastic opportunity to live and work overseas.
What's your favoured style of coffee?
Trim latte purchased at 7.15am.
Union, league, soccer or other?
Union.
If you could invite three people to dinner, dead or alive, and excluding family and friends, who would they be and why?
Robert Muldoon, John Key and Bill English to look at how New Zealand's progressed during my lifetime and the challenges of running a country today versus 1975.
Complete this sentence: If I wasn't in insurance, I would be…
An architect.