Five Minutes With… Craig Dowling, IAG | Insurance Business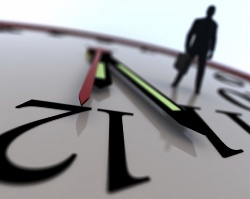 Why did you get into insurance?
Not a stumble but a conscious choice based on an opportunity. A role opened up in 2011, shortly after the Feb 22 Canterbury earthquake, I did my due diligence and recognised that it would be a fascinating sector to be involved in at a defining time. I was very impressed by the people I met at
IAG
through that process, and continue to be impressed by people in the sector on a whole range of levels.
How have your perceptions of the industry changed now that you're in it?
My understanding of the value of insurance has deepened considerably. I'm definitely a cheerleader for the contribution it can make to individuals, to communities, to society and to the economy. Strangely I didn't really notice that at all from the outside. I try to tell my friends about it now but find they suddenly succumb to incidents of narcolepsy. I don't understand it.
How would you change the industry?
I wouldn't be so bold as to think I could change an industry with such an embedded heritage, but... being a bridge to some of the change that is happening at such a pace in the world is how I see at least part of my role. In that regard I would encourage greater diversity, champion the taking of risks (rather than just insuring against it) and challenge the tendency to apply traditional structures and thinking to understanding and adapting to the changing needs of customers.
What's the best advice you've ever been given?
"When pursued by a shark, you don't have to be the fastest swimmer – you just have to be faster than the slowest swimmer." Thanks zen master!
If you were prime minister for one day, what would you do?
I'd get out of bed early for a start. So much to do, so little time. I'd start by sending a joke-of-the-day to all New Zealanders, just to get the nation smiling. Then I'd probably spend the rest of the day dealing with the media consequences of the joke being misunderstood. Gee it's tough being the Prime Minister.
What's been the highlight of your career?
Having one. It surprises me constantly. I was once involved in a sponsorship of the Australian Open tennis event and set up some PR to leverage some time we had available with Serena Williams, Andy Roddick and Andre Agassi. One hour each. No more. Stop watches were ticking. Quite surreal standing in the 'green room' making small talk. Some scones came in just after Agassi arrived. I asked if he was impressed by our service game. He didn't smile.
What's your favourite style of coffee?
Strong with a little bit of froth to take the edge off – i.e. a macchiato.
Union, league or soccer or other?
Hard to go past the pleasures provided by a great game of cricket. My dad scored some runs once. Didn't pass the talent down, but I still dream of playing the perfect on-drive.
If you could invite three people to dinner, dead or alive, and excluding family or friends, who would they be and why?
I'm intrigued by true characters and borderline-eccentrics, leading me to have a small and ill-formed collection of Muhammad Ali memorabilia (a few signed books and gloves from his era as "The Greatest"). So Cassius Clay aged 18, Muhammad Ali as he was at 25, Muhammad Ali as he was at 45, and Muhammad Ali as he is now. What a conversation that would be.
Complete this sentence: if I wasn't in insurance I would be…
In a Bali beach-side bungalow with ice cold beer at hand, staring out to sea trying to make relevant some dated novels that diverted me in my youth.