Five Minutes With… Damon Rhind, QBE | Insurance Business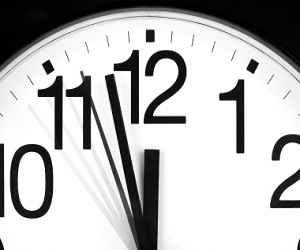 Damon Rhind, underwriter with QBE, talks about space shuttles, crocodile hunters and his passion for rugby league.
Why did you get into insurance?
Like most people in our industry, I fell into it. I went for a job at State Insurance 21 years ago and got it. I've had two stints trying other things, but keep coming back to insurance. I've realised this is a great industry to be a part of and often wonder why school leavers aren't advised about the opportunities our industry can provide.
How would you sum up insurance brokers in three words?
Very different characters.
What's the strangest thing you've ever arranged cover for?
I've never really been approached on anything extraordinary. I did once receive a limited submission basically giving me a very rural address, sum insured of $500k and the comment "it's a children's space shuttle". It turned out it was a retired farmer who was obviously quite handy in the workshop and he was going to make a huge space shuttle with flashing lights etc for his grandchildren to play in. I'm not sure if he ever did, but if left in a paddock at night and someone was driving along the dark rural road and this thing started flashing all its lights I wouldn't mind betting there would be a motor claim landing on an insurer's desk the next morning.
How would you change the industry?
Make it a more level playing field for insurers and brokers. I won't go into detail because there's too much detail, but let's face it this is the most frequently discussed topic at just about every insurer/broker meeting we hold.
What's the most important thing brokers and insurers can do to improve their relationship?
Give and take. The vast majority of brokers are very good at what they do. The best ones understand the importance of the 'downside' of their jobs – like the need to follow up on survey requirements or other matters where they aren't receiving a commission for their work, as those can affect the relationship. And don't shift an a/c without talking to us!
What's the best advice you've ever been given?
Don't run the ball straight.
If you were Prime Minister for one day, what would you do?
I've got a lot of opinions on political matters, but if I told you about the more serious ones I'd like to implement I would have some of your readers waiting for me outside the front door tonight. Some to congratulate and support me and others to shoot me. I can be a little controversial. That's politics I suppose.
What has been the highlight of your career?
Meeting Ana (that answer keeps a roof over my head and food in my belly for the rest of the week!).
What's your favoured style of coffee?
Not a big coffee fan, probably a mocha.
Union, league, soccer or other?
Rugby league for sure. I've been a part of the original committee set up for the annual Insurer v Brokers league match which has proven to be a huge success. The next game is 7 August at Victoria Park for anyone keen to come and watch. I was also appointed manager of the insurer ladies' soccer team who beat the broker team this year in the inaugural match. I would love to take some credit but it was all the ladies themselves and Terry Mutimer who did the job, they were a gun team and coach.
If you could invite three people to dinner, dead or alive, and excluding family and friends, who would they be and why?
Barack Obama. He would give you a great insight on several topical matters and there's bound to be something controversial to be told.
Phil Gould the league commentator. He's very opinionated and educated on my favourite sport.
Steve Irwin the crocodile hunter because there would never be those awkward dull moments when having dinner with people you don't really know. He never stopped talking. Crikey!
Complete this sentence: If I wasn't in insurance, I would be
…recently fired so probably asking for a second chance (refer answer 1)