Five Minutes With… Dave Penfold, national manager New Zealand, PSC Connect | Insurance Business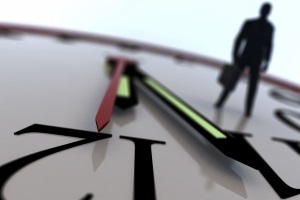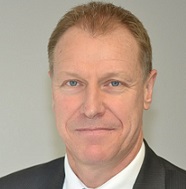 Why did you get into insurance?
A good mate of mine helped me get a job with State Insurance in Christchurch many years ago. The people I worked with were great fun and many are still good friends of mine. So because I enjoyed the people in the industry why wouldn't I stay in it?
How would you sum up insurance brokers in three words?
Dedicated Risk Advisors
What's the strangest thing you've ever arranged cover for?
Not strange but interesting was a paua pearl farm or maybe a replica Messerschmitt German fighter plane being built from original parts dug up from swamps in Europe.
How would you change the industry?
The industry needs to promote the value that brokers provide to the business community more effectively. This was demonstrated very well following the Christchurch earthquakes but not publicised. We also need to promote the opportunities and rewards that the industry can offer young people looking at insurance as a career. Finally technology needs to be improved dramatically to allow for a lot more efficient processes in transacting business.
What's the most important thing a broker can do to develop their business?
Network, learn, listen and deliver
What's the best advice you've ever been given?
Difficult to choose only one but one I've been conscious of recently is "work to live, don't live to work".
If you were Prime Minister for one day, what would you do?
Remove the fire service levy funding away from the insurance industry.
What has been the highlight of your career?
Probably building the
PSC Connect
business in NZ to where it is now from scratch, getting all the systems in place and 16 brokers joining our group in just over 2 years. I would say it's been the toughest couple of years of my career but is also the most rewarding getting it to where we are now and very excited about where we're heading.
What's your favoured style of coffee?
Trim Latte.
Union, league, soccer or other?
Union and league but any top quality sport really.
If you could invite three people to dinner, dead or alive, and excluding family and friends, who would they be and why?
Stevie Ray Vaughan, Sir Ed Hillary and Jimeoin. You can't beat good music, inspirational conversation and laughter.
Complete this sentence: If I wasn't in insurance, I would be…
Probably involved in some professional sport. Having competed at the Barcelona Olympics (hockey) myself I can identify with and really admire what some of the top sports professionals achieve these days. I'm too old and broken down to compete so coaching or managing would be my lot now.