Five Minutes With… Drazenka Dordevich, NZI | Insurance Business New Zealand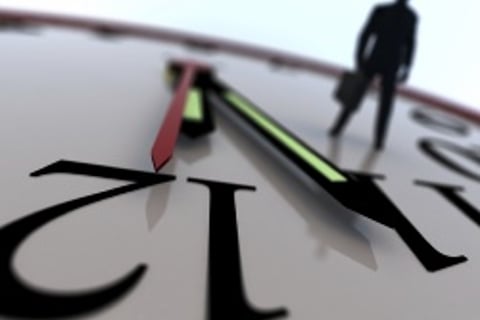 Why did you get into insurance?
Pure coincidence! I immigrated from Croatia back in 1994. I had no insurance background and couldn't speak English but I was keen to get a 'proper job'. I attended a course at Best Training and at the end I had to find a volunteer position. I knocked on the
NZI
Henderson branch door and the late Barry Windelburn decided to give me an opportunity. It will remain a mystery to me why he did it, but I will always be grateful to him for giving me the opportunity to join the insurance industry. I've never looked back since.
How would you sum up insurance brokers in three words?
Tough customer advocates.
What's the strangest thing you've ever arranged cover for?
Nothing comes to mind, but I remember finding myself in a situation where I had to find another 'home' for a helicopter manufacturer. I learnt we had decided to provide cover despite not having a license to write the aviation business. That took a lot of influencing!
How would you change the industry?
Advocate for what we do and why insurance matters. Promote the industry to younger generations coming through university. Connect with our customers where, when and how they want to do business with us – as customer behaviour changes, as an industry we must adapt to stay relevant.
What's the most important thing brokers and insurers can do to improve their relationship?
Trust each other and work together in partnership. Put customers at the centre of everything we do and demonstrate respect and generosity with one another. It's up to us to educate customers so they can make informed decisions about the things that matter to them the most.
What's the best advice you've ever been given?
Whatever you do, do your best, act with integrity and be true to your values.
If you were Prime Minister for one day, what would you do?
Spend a day with kids from underprivileged families to share with them wisdom and knowledge and encourage them to never give up.
What has been the highlight of your career?
People! I have said it many times, I have three customers and they all play equally important roles: my staff, brokers and customers. I enjoy every minute of working with them and channelling my energy into helping them and making a difference where it's needed the most.
What's your favoured style of coffee?
Trim flat white double shot, I love strong coffee. Turkish coffee is good too!
Union, league, soccer or other?
Soccer, waterpolo and basketball. I do come from Europe!
If you could invite three people to dinner, dead or alive, and excluding family and friends, who would they be and why?
Tito, a President of former Yugoslavia – to say thank you for the best childhood I could ask for, living in peace where everyone was treated with respect regardless of religion, nationality or any other beliefs.
Nelson Mandela – for his tenacity and passion for people.
William Shatner - a mind created for showmanship is a mind I could learn from.
Complete this sentence: If I wasn't in insurance, I would be…
Skiing for six months in Treble Cone and another six months in Europe. I'd also pop down to Croatia for a swim in July or August to warm myself up.