Five Minutes With… Fraser Walker, Marine manager, AIG | Insurance Business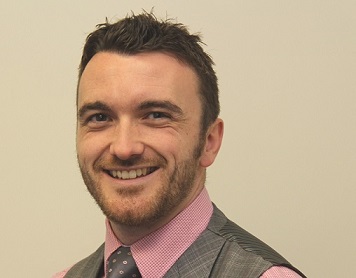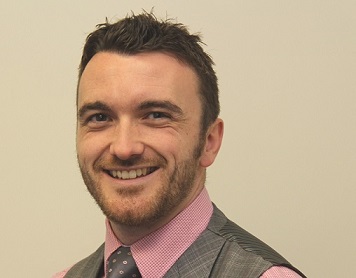 Why did you get into insurance?
By happy coincidence. I was working for a logistics company, and was offered the chance to manage a marine captive insurance programme which gave me my initial taste for 'Marine' insurance. Against all odds, I enjoyed it and found Marine insurance to be very 'real' and quite technical, and thereafter pursued chances to become an underwriter.
How would you sum up insurance brokers in three words?
Business partners, undervalued?
What's the strangest thing you've ever arranged cover for?
Bull semen (seriously, a well-known Mormon church required transit of a specific lineage in which to impregnate their calf located in a remote territory) Can't make that stuff up.
How would you change the industry?
Other than technical regulatory issues, I wouldn't. Having experienced other markets, NZ is a pleasure to work in. We still operate through honesty, trust, and friendly partnership. There's a balance between professionalism and familiarity which makes trading easy and transparent. Other markets can be cut throat, so we're somewhat spoiled here.
What's the most important thing a broker can do to develop their business?
Align themselves with underwriters and impartial subject matter experts that they trust. Their Assureds will always benefit from the outcome.
What's the best advice you've ever been given?
My first and possibly only Marine mentor once said: "Keep it simple; insurance isn't difficult, people make insurance difficult."
If you were Prime Minister for one day, what would you do?
Invest millions of tax payers' money to re-release Concorde, so I can fly back to Scotland on annual leave in half the time. Or spend the day playing golf, taking selfies with Obama - why break a habit of a lifetime?!
What has been the highlight of your career?
Being promoted to Marine Manager at
AIG
What's your favoured style of coffee?
With others – a simple flat white, when alone – a shamefully metro 'trim capp'.
Union, league, soccer or other?
You mean 'football' right? I think you can guess my answer! Failing that, my perhaps unhealthy passion for the UFC.
If you could invite three people to dinner, dead or alive, and excluding family and friends, who would they be and why?
Not necessarily in order of importance….
Winston Churchill – marvellous orator, terrific leader, and doesn't mind a tipple
Billy Connolly – one of the most interesting, and uniquely funny men on the planet
Pele – for football, he's done it all, what more can I say
Complete this sentence: If I wasn't in insurance, I would be…
A travel writer for Lonely Planet – who could pass that job up?
(Or if my wife is reading this, a stay at home dad)