Five Minutes With… Ian Taylor, NZI | Insurance Business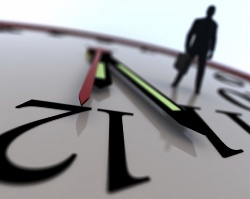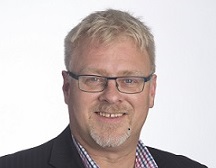 Why did you get into insurance?
I fell into insurance straight out of school while I was working out how to get someone else to pay for me to become a lawyer. Still here though and pleased I am.
How would you sum up insurance brokers in three words?
Negotiating increasing complexity
What's the strangest thing you've ever arranged cover for?
A box of what turned out to be worthless newspapers. While working in the Middle East we insured machinery parts on a marine cargo policy. A claim was lodged when the shipment arrived without the parts. We investigated and were able to show there never were any parts. However, the local commercial tribunal ordered us to pay half of the fictitious loss on the grounds that as an insurer we must run the risk of fraud against us!
How would you change the industry?
Everyone working in insurance should have to start out in claims, even if it's just for a few weeks, so they can understand coverage and the problems that happen when policies are not sold well.
What's the most important thing brokers and insurers can do to improve their relationship?
Look for opportunities to create tripartite relationships with key customers. Don't be afraid of insurers meeting clients if there are problems to resolve.
What's the best advice you've ever been given?
Life is not a dress rehearsal!
If you were Prime Minister for one day, what would you do?
Double the pay for schoolteachers to make these vital roles keenly contested.
What has been the highlight of your career?
I met my wife through work. I also helped to launch the heavy motor specialist underwriting agency, NTI, in NZ. It was an exciting time and I learned a huge amount about commercial motor vehicle during my time there.
What's your favoured style of coffee?
Flat white, trim so I feel righteous (until I put sugar in).
Union, league, soccer or other?
Union.
If you could invite three people to dinner, dead or alive, and excluding family and friends, who would they be and why?
John Britten- New Zealand motorcycle designer and visionary. I would hope that some of the drive and passion he packed into his 44 years would rub off.
Billy Connolly- comedian- Love his stories, never a dull moment.
Bill Bryson- author- his amazingly diverse knowledge of history would make for fascinating conversation.
Complete this sentence: If I wasn't in insurance, I would be…
A lawyer, assuming Plan A could be resurrected.