Five Minutes With… insurance lawyer Kiri Harkess, McElroys | Insurance Business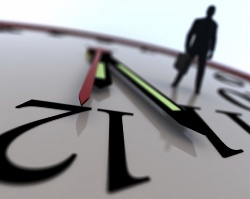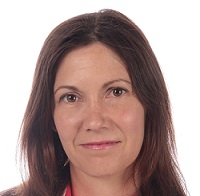 Why insurance law?
I started my legal career in a civil litigation firm that predominantly worked for plaintiffs. As a junior I was lucky to observe some incredible lawyers from Auckland's insurance law firms in action across the table and in Court. When a solicitor role at McElroys became available I jumped at the chance. I wanted to work for clients who had challenging and varied legal problems and were prepared to go to Court if necessary. That's exactly what I found at McElroys. It was the middle of the GFC and McElroys was heavily involved in the GFC litigation, leaky building litigation and, more recently, Canterbury earthquake litigation. My first task at McElroys was to junior at a three week High Court trial of an insurance dispute, so I had to hit the ground running. Since then I've acted for insurers and their customers facing professional indemnity, D&O, public liability, property, fidelity and statutory liability claims. I have great clients who know what they want from their lawyers and understand what we do.
How would you change the industry?
I would encourage brokers with clients facing liability claims to arrange meetings in person between the insured and the lawyer appointed by the insurer at the earliest opportunity, rather than be the intermediary or conduit between them. As the claim progresses it is important to keep the lines of communication between the insured and lawyers open and direct, even where there are indemnity issues to be resolved. The insured has a chance to meet his or her lawyer at an early stage, develop trust and confidence in them and participate in decisions about the litigation.
Best advice you've ever been given?
Keep moving forward.
I am an alumna of the United World College movement and Outward Bound, both of which were founded by Kurt Hahn. Resilience is a key component of Kurt Hahn's philosophy. At Outward Bound one of the first exercises was for each person in our Watch to contribute a phrase or motto that we could use to get us through the more arduous parts of the course. At my turn this phrase popped into my head. It perfectly encapsulates my goals then and now.
If you were prime minister for one day, what would you do?
Amend the Lawyers and Conveyancers Act to make professional indemnity insurance a mandatory requirement for practising lawyers. Compulsory PI insurance would improve outcomes for consumers of legal services.
What's the biggest challenge facing the industry today?
From a legal and claims perspective a significant development is the increase in commercial litigation funding for large scale civil proceedings, such as
Feltex
, the bank fees claim and the cladding class actions. Commercial litigation funding brings significant challenges for the lawyers involved, defendants and the Courts. Litigation of this scale also requires proper class action rules and procedures, which we don't currently have in New Zealand. Despite this, the Class Action Bill 2009 hasn't been a legislative priority.
What's been the highlight of your career?
My number one highlight was being invited by Andrea, Peter and Matthew to join them in partnership from the beginning of this year. They are all quite different but have each built formidable practices. These are big shoes to fill.
What's your favourite style of coffee?
At home, made with my old fashioned stovetop espresso pot.
Union, league or soccer or other?
Other. My daughter's passion is ski racing and she has recently started rowing. As a result I spend a lot of time driving around the country at unspeakable hours.
If you could invite three people to dinner, dead or alive, and excluding family or friends, who would they be and why?
Alistair Campbell, because I'd like to see how similar he is to Malcolm Tucker from
The Thick of It
;
Lindsey Vonn, to maintain family peace;
Anthony Bourdain, hopefully as chef and raconteur in one.
Complete this sentence: if I wasn't in insurance law I would be…
Chasing an endless winter
.