Five Minutes With… Julian Travaglia, AIG | Insurance Business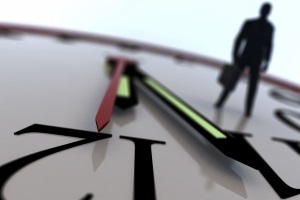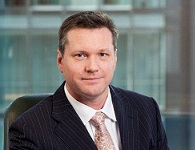 Why did you get into insurance?
I started my financial services career in commercial banking, moved into life insurance with AMP and ended up managing their retail investment arm before joining a startup subsidiary of Southern Cross Healthcare. My role with
AIG
completes the 'full circle' of financial services sectors. Now I work in the property casualty side of the business.
How would you sum up insurance brokers in three words?
Focused, challenging (in a good way) and resourceful
How would you change the industry?
a) Promote it as a professional industry that should be seen aspirational career-wise for people entering tertiary study as you would for any other professional industry.
b) Strengthen the powers and use of the industry body as well as educational requirements to work in the industry to support the promotion of the above.
c) Streamline a common technology platform across brokers and providers to make it easy for customers and brokers to identify, quantify and fulfil their risk management needs.
What's the most important thing brokers and insurers can do to improve their relationship?
Recognise that ultimately we all have the same end goal in mind when it comes to doing the right thing by the customer.
What's the best advice you've ever been given?
Don't look back with regret, but learn from the experience. Put it behind you and move on to the next challenge.
If you were Prime Minister for one day, what would you do?
Hold politicians and those receiving taxpayer funds more closely accountable for outcomes from spending money generated by other people. I'd also reduce the number of politicians by half and introduce a new rule into parliament that they have to put their hand up and wait to be asked by the speaker before being allow to say anything.
What has been the highlight of your career?
I'm sure this is still to come. Participating in a three-month Management Associate program based in New York upon joining AIG was right up there though. Given that it was September 2008 and the financial world was imploding around Wall Street where I was based made life rather interesting.
What's your favoured style of coffee?
Trim flat white during the day & double espresso in the evening.
Union, league, soccer or other?
AIG are sponsors of the All Blacks and other New Zealand Rugby national teams, so definitely union. Having said that I somehow managed to become coach of my kid's soccer team despite never having played a game myself. Unsurprisingly, the team's win/loss record in the first year wasn't too flash.
If you could invite three people to dinner, dead or alive, and excluding family and friends, who would they be and why?
Umberto Eco – my favourite author and one of the world's great logical thinkers.
Robin Williams – for the sheer entertainment value.
Jeanne d'Arc (Joan of Arc) – I may need a translator though as my French isn't too good. Was it divine intervention or her internal drive, passion and energy that cemented her place as one of the world's great historical figures?
Am I allowed a fourth? – Warren Buffett if I am.
Complete this sentence: If I wasn't in insurance, I would be…
In any other industry where I'd get to work with people.