Five Minutes With… Karen Stevens, Insurance & Financial Services Ombudsman | Insurance Business New Zealand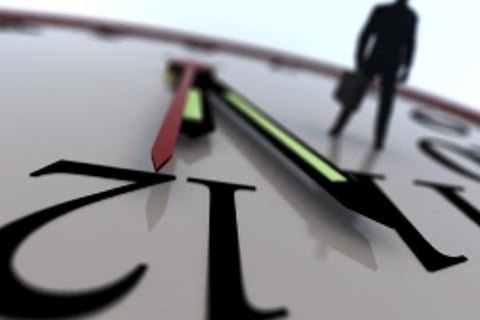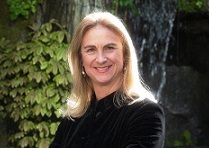 Why did you get into insurance?
I gained knowledge and experience of legal issues affecting the insurance industry by providing legal advice to a number of branches of a large insurer, at the end of the 1980s through the 1990s. While my practice was more focussed on civil litigation then, I became increasingly interested in alternative dispute resolution and how much more you could achieve by getting agreed outcomes. I was appointed as the Insurance & Savings Ombudsman in 1998 and was delighted to combine my interests of dispute resolution, insurance law, making fair and reasonable decisions (when required) and running a business.
How would you change the industry?
I'd improve communication across the whole financial sector. We have investigated thousands of complaints over 20 years, and miscommunication is a common theme. We would see far fewer complaints if communication was always clear and information understood. This goes both ways: consumers should read and be able to understand policies and other financial contracts. If anything is not clear, consumers must have the confidence to be able to ask questions and get sensible answers.
What's the best advice you've ever been given?
That balance is essential - in both life, and in work. The ideal situation, although very hard to achieve, is to get everything in balance - with an ordered environment, thinking space and time out. In our work, balance is the backbone of dispute resolution. We want to bring parties together to reach an agreed outcome, rather than having to impose a decision; whatever the facts, whoever the parties, we must approach all cases impartially.
If you were Prime Minister for one day, what would you do?
World peace and a stable international economic environment would be the tasks before lunch! In the afternoon, I would look at something of significant importance to the industry and introduce a bill which would become the Insurance Contracts Act and replace all of the other piecemeal statutory law relating to insurance. One of the important changes would be to make the common law duty of disclosure statutory and bring changes into line with Australia and the UK where an insurer can only avoid a policy where it can show non-disclosure is deliberate. We'd see far fewer consumers getting themselves into situations where they are uninsured and, in many cases, uninsurable in the future.
What's the biggest challenge facing the industry today?
One of the biggest challenges in NZ today, from our perspective, is handling the remaining claims arising out of the Canterbury earthquakes. The ISO Scheme has dealt with over 1,570 Canterbury earthquake complaint enquiries and 140 complaints since 2010. Although we now receive fewer earthquake complaints, we continue to adapt our approach to deal with the increasing level of complexity they present, trying to reach agreed outcomes. There are still issues arising about the costs of repairing or rebuilding, cash settlements, and how developing law can impact all of this.
What has been the highlight of your career?
Being the ISO and knowing the ISO Scheme can make a difference to people's lives is a constant highlight. The role is an important one and it is important to me because of what we can achieve.
What's your favoured style of coffee?
I'm more of a tea drinker, but when I drink coffee, I prefer a trim latte - except at the Gipsy cafe in Strathmore, Wellington, where they make a really good mocha!
Union, league, soccer or other?
The Rugby World Cup has finally got me hooked on all things All Black! Being the only woman in a male household, all sports are followed avidly and I am often courtside for tennis, poolside for water polo, or at the park for football.
If you could invite three people to dinner, dead or alive, and excluding family and friends, who would they be and why?
Elizabeth I as an inspirational woman leader in a man's world;
Shakespeare for his way with words; and
Leonardo da Vinci for the beauty he left behind.
Complete this sentence: If I wasn't in insurance, I would be…
Looking for something in an equally stimulating and challenging industry that can make a difference.