Five Minutes With… Katherine Woollard, Stream Claim Services | Insurance Business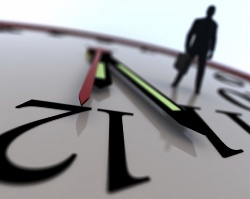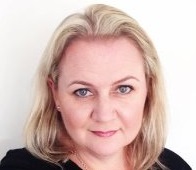 Why did you get into insurance?
I don't think anyone purposefully gets into insurance but the reason I have stayed is my belief in insurance products and experiencing firsthand how they can make a difference in the lives of everyday people. Insurance gives peace of mind, no one thinks they will need to claim but when they do it's very special to be part of lives being improved through having the right insurance.
What's the strangest case you've ever worked on?
Every customer's circumstances are unique which is what makes our jobs so interesting. After being in the industry for 15 years there is no such thing as strange anymore.
How would you change the industry?
I would like to see an increased level of awareness around the value of insurance. I don't believe this is communicated well currently which is reflected in New Zealanders being underinsured. With people living longer, increased number of catastrophes and a savings deficit, insurance has a key role to play that needs to be more widely understood.
I would also like to see the industry grow to meet changing social factors such as consumer behaviour, customer expectations, social networking etc. It needs to balance compliance and regulation with being easy to access and easy to understand.
What's the most important thing claims managers and insurers can do to improve their relationship?
Deliver on promises and keep communication clear and concise.
What's the best advice you've ever been given?
Always put yourself in the customer's shoes and if in doubt still be nice.
If you were Prime Minister for one day, what would you do?
I wouldn't want to be Prime Minister for a day as it takes time to effect change and one day would only be frustrating.
What has been the highlight of your career?
Being able to learn and grow off some pretty talented leaders that have invested time and energy into helping me succeed.
What's your favoured style of coffee?
Flat white but I'm trying to cut down on coffee, it's become a nasty habit.
Union, league, soccer or other?
I would have to say soccer otherwise my husband would be most unhappy with me. I do however very much enjoy rugby like most other Kiwis.
If you could invite three people to dinner, dead or alive, and excluding family and friends, who would they be and why?
Only three? That's a challenging question!
Julia Child to cook a French-inspired dinner for us, I love French food.
Albert Einstein to stimulate interesting conversation, I bet he would be good at telling stories too.
Elvis Presley for entertainment because he's the king of rock and every good dinner party needs music and fun.