Five Minutes With… Keith Penny, TLC Insurance | Insurance Business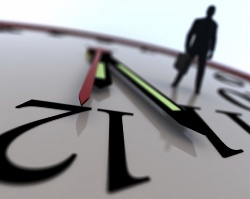 Why did you get into insurance?
My first job was with Royal Insurance in Hamilton, who just happened to do 'insurance'. My main focus back then was sport particularly rugby, requiring much 'sporting leave', so I was extremely lucky to have an employer that was happy to give me extended leave to follow my sporting endeavours. Unfortunately however a time comes when you don't get an option, and working for a living isn't a choice, so, insurance it was!
How would you sum up insurance brokers in three words?
Product enhancement officers.
What's the strangest thing you've ever arranged cover for?
Five year policy on a $75 million fleet of mining equipment.
How would you change the industry?
Create better pathways via tertiary institutions for young qualified people to enter the industry.
What's the most important thing brokers and insurers can do to improve their relationship?
Constant innovation of both product and service.
What's the best advice you've ever been given?
Stick to what you know, and enhance it at every opportunity.
If you were Prime Minister for one day, what would you do?
Introduce free lunches for schools - it's not our kids' fault that they go to school hungry. We can blame the economy, the parents or whatever but it's certainly not the kids' fault. Kids are the future!
What has been the highlight of your career?
Becoming a Lloyd's coverholder. Having the authority of Lloyd's to bind business and pay claims has been the key to TLC's success over recent years. By combining 22 years as a specialist in a niche market with the support of the strongest brand in world insurance, has allowed TLC to stand on its own two feet as a market leader with quality products and people. Making informed decisions quickly without having to go through the multiple layers of a local general insurer with a constantly changing appetite has been a significant change for TLC and definitely the highlight of my career.
What's your favoured style of coffee?
Black.
Union, league, soccer or other?
Go the AB's! Also motorsport, golf, horse racing….
If you could invite three people to dinner, dead or alive, and excluding family and friends, who would they be and why?
John Key –
the classic example of a self-made New Zealander;
Cameron Diaz –
would add real flavour to the evening, not to mention a good laugh;
Jeremy Corbett –
that funny guy!
Complete this sentence: If I wasn't in insurance, I would be…
Involved with sports management at some level (rugby).