Five Minutes With… Kenn Butler, owner of Paradise Brokers | Insurance Business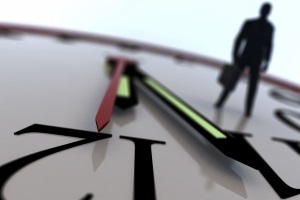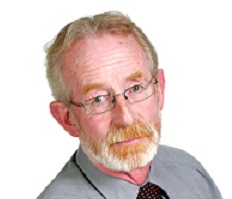 Why did you get into insurance?
I was doing what people refer to today as a gap year, until I ascertained my desired 'role' or executive appointment as professional tennis player was not quite realistic.
In working in my Dad's garage and service station serving petrol and fixing tyres, the Invercargill South British Inspector called for petrol, I enquired about the ad in the Southland Times the previous Saturday and the rest is history.
How would you sum up insurance brokers in three words?
Knowledgeable, flexible and problem solvers with often the ability to negotiate well.
What's the strangest thing you've ever arranged cover for?
Miss New Zealand travel insurance in return for marketing with Joe Brown Enterprises in Dunedin. Roading aggregate, washed away in a flood, water in a reservoir which leaked and the TLA lost the lot; and artificial cricket wickets damaged by vandals (or maliciously by objectors); the last three under a Material Damage Policy for which we received no 'Fire' premium…
How would you change the industry?
Does it (and I mean the broking industry) actually need changing? It has certainly lost the personalities, intellectual capital and underwriting experience and been replaced by commodity traders of product and people requiring EVA and RoI. For example, banks selling a product which clearly they have no knowledge of or service expertise when between 85% and 95% of customers accept default sums insured based on a location, square metres of the home and date of birth. Direct insurers are just as culpable, with percentages averaging 65% and they quote education of the customer is answer. Obviously this is not working, neither is the internet or call centre approach. How do you educate people who have no interest or capacity or time or ability to learn…? There is an answer, regretfully no one is listening and loss outcomes will eventually be disastrous for customers on a regular basis.
What's the most important thing a broker can do to develop their business?
Create relationships with their customers and personal development.
What's the best advice you've ever been given?
If we are painstaking about this phase of our development, we will be amazed before we are half way through. We are going to know a new freedom and a new happiness. We will not regret the past nor wish to shut the door on it. We will comprehend the word serenity and we will know peace. No matter how far down the scale we have gone, we will see how our experience can benefit others. That feeling of uselessness and self-pity will disappear. We will lose interest in selfish things and gain interest in our fellows. Self-seeking will slip away. Our whole attitude and outlook upon life will change… We will intuitively know how to handle situations which used to baffle us…
If you were Prime Minister for one day, what would you do?
Sort out the RMA (which would be a good day's work), cut the bureaucracy and put serious criminals on an island somewhere and leave them to it.
What has been the highlight of your career?
Most of it, but my successes as a consultant, on 12 months contract which lasted 4.5 years, with Police were memorable. But starting my own business from scratch is also right up there along with publishing my first book.
What's your favoured style of coffee?
Double-shot trim flat white, long black with one sugar, or a Moccona with full cream milk.
Union, league, soccer or other?
Tasman Makos – without any doubt.
If you could invite three people to dinner, dead or alive, and excluding family and friends, who would they be and why?
Julie Andrews – still a star after all these years since
The Sound of Music
and extremely humble.
Bryce Courtney – not just a splendid author but had his own career goal and went for it as planned and succeeded, tremendously.
Charles Handy – his book
The Elephant and the Flea
were one of the best of his I have read. I am sure over dinner I could learn twice as much as I have learned to date.
Complete this sentence: If I wasn't in insurance, I would be…
I am pretty happy where I am actually, however, it would be good to find time for my second book and singing Captain von Trapp in
The Sound of Music
is certainly on my bucket list.