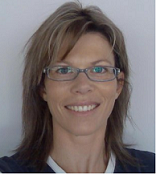 Why did you get into insurance?
I had always wanted to be a nurse until I had my first serious bike accident! And while playtime wasn't spent pretending to be an insurance broker, I simply fell into it after spending too much time studying pubs and clubs and the occasional HR paper at Uni – I needed more discipline and the prospect of studying and working seemed the best way around it so I applied for a CSO at State Insurance and have never looked back.
How would you sum up insurance brokers in three words?
Often Under Valued.
What's the strangest thing you've ever arranged cover for?
I've never really had anything 'strange' to insure (touch wood) but the most challenging has been a full Operational and Constructional All Risks policy for a Solar Panel Multi Nat.
How would you change the industry?
Remove the stigma of expecting brokers to work for free (and clients looking surprised when we don't) and get the
FMA
's head out of the sand – the purpose of this wonderful piece of legislation can apply to every consumer service in the country – enough said.
What's the most important thing a broker can do to develop their business?
You don't have to suck up every piece of business to be successful. Specialise, specialise, specialise!
What's the best advice you've ever been given?
If you're going to create a storm, don't get upset when it rains.
If you were Prime Minister for one day, what would you do?
Change my Facebook status as my friends far and wide would never believe me. Pop into the office and reverse the amalgamation (and abolishment) of our nations valuable primary schools. After a sparring session with the NZ Fire Service Commission I'd get them to collect their own revenue. Have a coffee and carrot cake with the Minister of Justice while imposing tougher penalties for Animal Cruelty. Get Winston Peters to a hairdresser and stylist. Spend the afternoon with my girls jumping on our trampoline relocated on Parliament Grounds. Cap off the day with a nosh up with friends and family and read my girls Dr Suess in the Parliamentary Library before bed….
What has been the highlight of your career?
Leaving the coziness of full-time employment to start my own business while 7 months pregnant!
What's your favoured style of coffee?
Anything goes but if I'm driving past a BP I will stop for a Wild Bean Flat White. Don't know what their secret herbs and spices are but I enjoy it.
Union, league, soccer or other?
League is far more entertaining except Union when the AB's are on the pitch but for me, it's tennis, tennis, tennis, tennis
If you could invite three people to dinner, dead or alive, and excluding family and friends, who would they be and why?
Walt Disney to entertain my kids, Graham Norton to entertain us and Bill Gates (the man's a magnate, philanthropist and inventor, great combo!)
Complete this sentence: If I wasn't in insurance, I would be…
Spending more time bouncing on the trampoline with my girls (possibly on Parliament Grounds!)