Five Minutes With… Margaret Wallace, Crawford & Co | Insurance Business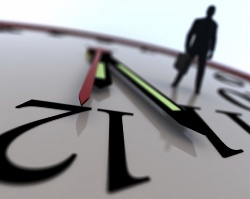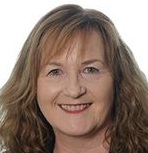 Why loss adjusting?
I love the variety and flexibility that comes with the job. It is rewarding to work through the issues and challenges that come with dealing with major and complex losses. Working with other professionals to resolve claims equitably whilst managing the expectations of all parties involved can of course be stressful, but it is never boring!
How would you change the industry?
I would love insurance to be recognised as the viable, rewarding and interesting career that it is.
Not The Boys Club has that aim as one of their "Mission Statements" and continuing to work with others in the Club to make this a reality.
Best advice you've ever been given?
When I was studying for my first insurance exams I was told by my lecturer to draw up a timetable detailing everything I wanted to do and fit my studying around that rather than the other way round!
If you were prime minister for one day, what would you do?
Authorise funding to build a tunnel - including a cycle way - under Auckland harbour to allow those of us that live on the North Shore the choice of cycling to work and help ease the "rush hour" traffic.
What's the biggest challenge facing the industry today?
I think it is a huge challenge to operate as a cohesive industry, especially following large events, when we are comprised of separate businesses. I would like to see more collaboration around consistency of policy interpretation and claims approach.
What's been the highlight of your career?
There would have to be two things:
Being elected President of the Insurance and Actuarial Society of Glasgow. The society is part of the Chartered Insurance Institute of the United Kingdom and with over 2000 members was one of the largest institutes in the UK. The annual dinner was the highlight of the year and I was more than a little nervous chairing the dinner with 800 attendees.
In addition, emigrating to New Zealand 10 years ago to work with the great team at Crawford's, has been one of my best decisions both on a professional and personal basis, particularly during such a busy and interesting time for the industry. New Zealand is such a great place to live and work.
What's your favourite style of coffee?
Trim flat white - but, I am more of a Sauvignon Blanc drinker than a coffee drinker!
Union, league or soccer or other?
Union. Watching Scotland occasionally beat England is a memorable experience. Similarly watching the All Blacks beat Australia (Sorry Jeff) - which happens far more often - is enjoyable too!
If you could invite three people to dinner, dead or alive, and excluding family or friends, who would they be and why?
Al Brown - he could cook - love Depot!
Robert Burns, Scotland's national bard - I love his poetry particularly Tam O' Shanter. He was also known as a "ladies man" and would no doubt be entertaining.
Ettie Rout - she was a humanitarian before her time, and she would have interesting stories.
Complete this sentence: If I wasn't in insurance, I would be...
I cannot imagine not being in insurance. Maybe a travel writer?!